Car Leasing Deals for 2022
With car leasing you're able to replace your car every 2 to 4 years. Compare our latest car leasing deals and drive away happy!
Competitive rates on brand new vehicles with full warranty, breakdown recovery and road tax.

We'll deliver to you anywhere in the UK mainland with no fuss and completely free of charge.

Your brand new car supplied direct through the manufacturer's franchised dealer network.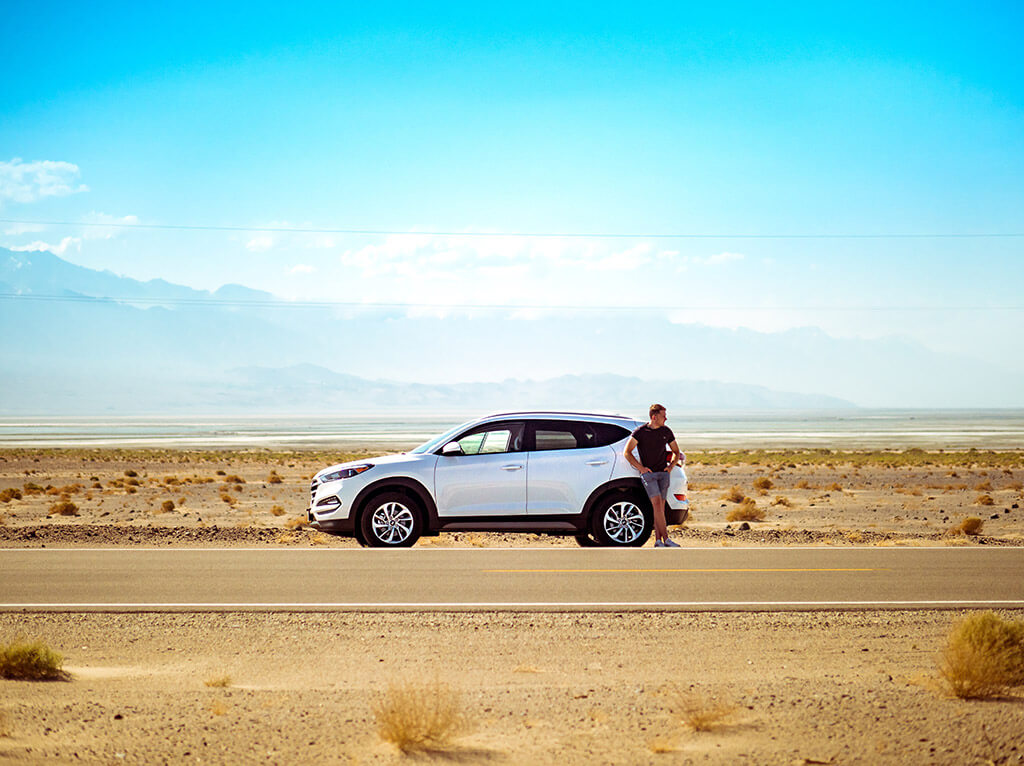 About car leasing
Car leasing is a flexible way to replace your vehicle every 2 to 4 years
With a car lease agreement you simply return your car in good condition at the end of your lease and choose a brand new one.
Car leasing, is a way to drive a brand new car for less than you think, and benefit from fixed low monthly rental prices.
Drive the car of your choice by leasing a car with FVL.
---
Free delivery across the UK
No compromise, just great value cheap car lease deals
Find the best car lease deals, on a wide range of models from leading manufacturers.
With two decades of car leasing experience, you'll find the perfect car for your needs with FVL, whether you're an existing customer or looking to lease a car for the first time.
And we'll deliver free of charge to your door, anywhere in the UK.
---

Leasing a car with FVL
Unbiased information to the best car leasing deals and models for you
Our customer care sets us apart and we pride ourselves on the high levels of service we offer. We are open and honest right from the start.
You will have the same point of contact and be kept up to date as your order progresses.
Not only do our customers benefit from attractive prices and great value on the latest new car models and technology but we are also committed to assisting customers throughout their car leasing journey.
---

Cheap Car Lease Deals
Leasing a car means you can keep up to date with the latest models
We negotiate cheap car lease deals, so you can drive away with a great deal on your next new car.
Each week, you'll find a fantastic selection of special offers on a variety of models and car leasing deals, always keeping prices low.
Whether you're looking for a small city car, a family saloon or a powerful SUV, we have contract hire deals for a variety of budgets.
From personal contract hire to company car leases on a fleet of vehicles, you will receive excellent value for money, driving away a new car every 2-4 years.
---
Car Lease Deals from less than £150
One of the nation's most competitive car leasing companies.
We work with leading finance companies to offer low prices and flexible mileage options to suit.
Our cheap car leasing deals start from under £150, so you'll find a deal for even the tightest budget.
With thousands of makes and models to choose from, including deals on electric cars, we are confident you will drive away with a fantastic lease deal on your chosen car.
---
Dedicated Customer Service Team
Whichever car lease you choose, we will deliver your vehicle free to your door.
With FVL, you can expect dedicated customer service and an excellent package of aftercare, all for an affordable monthly rental cost. When it comes to leasing cars, our friendly, experienced team members are always happy to answer your questions. Give us a call on 0333 00 333 25
---
Top Car Leasing Tips
Leasing a vehicle is a hassle-free process and allows you to drive away a new car for a fraction of the purchase price.
When considering a lease car, there are some things to be aware of. For example, car leasing and contract hire agreements come with a set amount of mileage included. Go over the mileage limit and you will be liable to pay a penalty when your contract comes to an end.
Although you can opt for a maintenance package as an add-on to your lease deal to cover repairs and services, you will need to hand the car back in good condition, making allowances for obvious wear and tear. So be careful with your lease car, as you will be responsible for any damage.
Overall though, leasing a vehicle is a hassle-free process and allows you to drive away a new car for a fraction of the purchase price. Check out our impressive range now.
Use our guides on personal car leasing and business car leasing to help find an affordable car lease deal to meet your exact needs.
---
Car Leasing vs Buying
With so many benefits to contract car hire, personal car leasing is rapidly growing in popularity.
So, what are the benefits of leasing a car as opposed to purchasing outright?
You don't need to worry about the depreciating value of your car. At the end of the lease agreement, you simply hand your car back and choose a new vehicle lease.
This allows you the flexibility to lease a new car that would otherwise be out of your price range.
Car leasing a vehicle gives you a fixed affordable monthly cost, making it easier to work into your budget.
Most lease agreements have your car tax (Road Fund License) included: one less thing for you to worry about. If you own a business, you can claim the lease payments as a tax deduction.
Optional maintenance packages make driving stress-free, with the servicing and repairs covered for you.
New cars. The value of car leasing lets you drive the latest new cars for less, meaning warranty cover, the newest technology and safety advancements. It also protects the hirer from residual loss and market uncertainty plus the costs that ageing cars can give.

With the amount of money that new cars can lose, leasing makes a lot of sense. If you are not fussed about owning the vehicle at the end, it can be the cheapest way to get into a brand new car.

You will need to insure your vehicle fully comprehensively from the outset. We do offer packages that can include insurance (t's and c's apply), please ask one of our account managers about this.

Some vehicle lenders do offer insurance products with their contracts, ask your account manager for more information.