Electric car leasing deals
Electric and hybrid car leasing is a cost-effective way for you to lease a cheap electric or hybrid car to suit your monthly budget.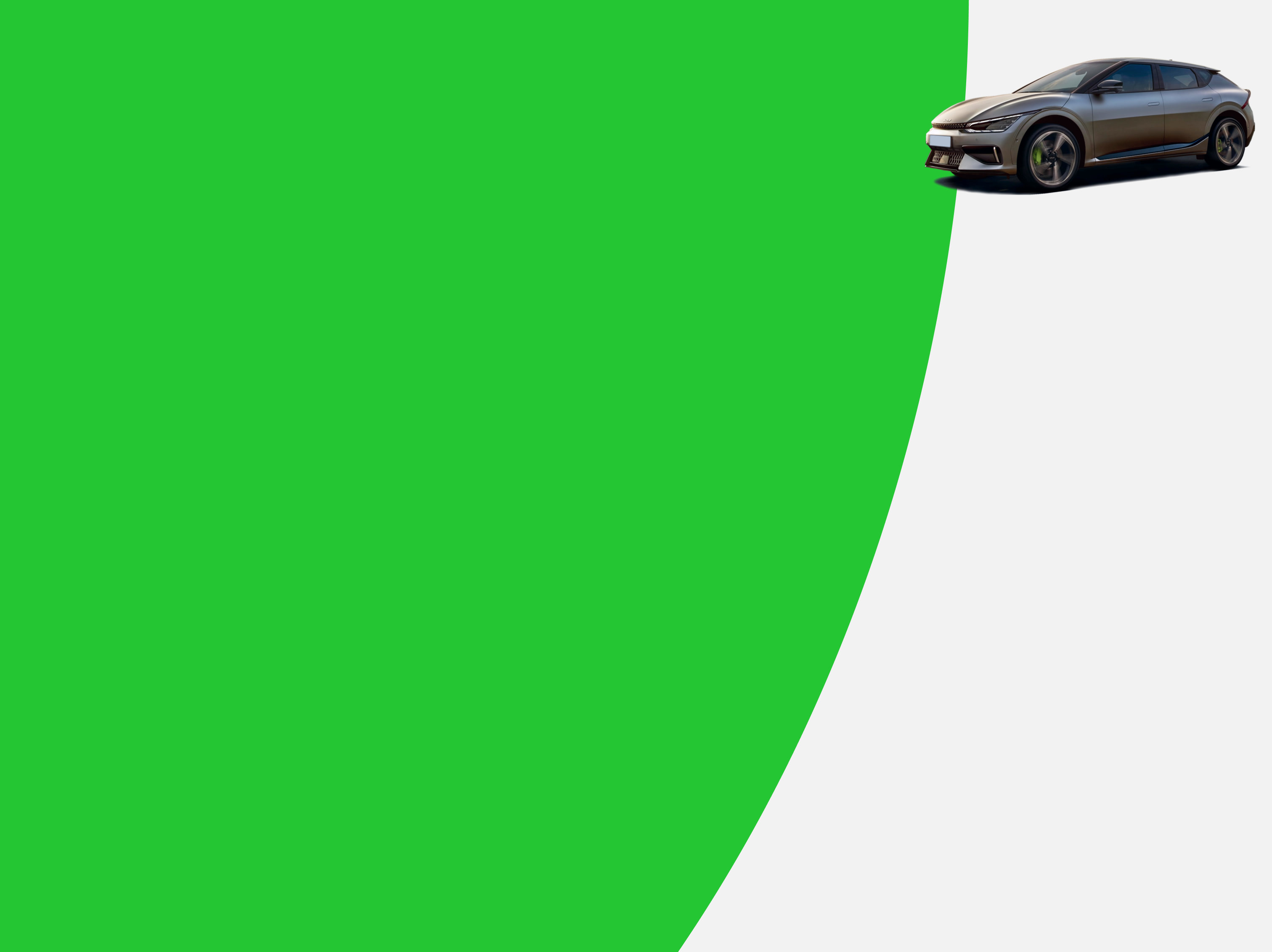 electric car leasing
With an electric car lease deal, you benefit from a new car packed with the latest technology. Many electric cars include mobile apps developed to keep you connected with your vehicle and give live information on range and charge.
Cheap electric lease deals
With electric car leasing becoming a popular choice for many, we're able to offer you some of the cheapest electric cars in the UK. Our electric car lease deals include a great range of new models each week. With electric car leasing yoour car will arrive straight to your door without delivery costs. There's never been a better time for you to lease a cheap electric car.
EV's in a nutshell
If you are ready to switch to an electric car, the time to go green couldn't be better. With a steady stream of new electric models coming to the market, you can choose from a vast range of cheap electric lease deals.
Is an electric car lease a good choice?
An electric car is similar to a hybrid except it's powered purely by electricity. Electric cars come with a large battery pack that must be charged regularly, rather than filling up with petrol or diesel.
Electric cars are deemed to be zero emission, as there is no exhaust. They can also be very powerful in comparison to their fossil fuelled-powered counterparts. The draw back is that people can get 'range anxiety' from running out of charge without knowing where the next charge point may be.
Benefits of hybrid and electric cars
Because hybrid vehicles produce far fewer emissions, the UK Government, as part of their green policy, offer incentives for converting. Drivers will often find much lower road tax bills and some hybrids are exempt from congestion charges and suitable for low emission zones. The Benefit-in-Kind company car tax rate also supports hybrids.
You are not currently charged for congestion on all-electric vehicles. This is largley down to the zero CO2 emissions from EV's, which make all electric vehicles the perfect choice for anyone moving in around these zones.
Charging your electric car

With electricity prices being far cheaper than the fuel pump, you can drive safely in the knowledge that it's costing you less. Get a home charge point installed, try our home charge point installer, Charged EV, and you can leave every morning with a full charge. Making the switch to electric even easier.
Is electric car leasing right for me?
Unlike petrol or diesel there is no engine with an EV so an electric car has far fewer moving parts to worry about maintaining or going wrong. But if you are not quite ready to move to a fully electric vehicle, there are options available for you.
Switching to a Hybrid or Plug-In Hybrid could be a solution. These provide a combination of either petrol or diesel power plus an electric power cell together. Plug-In Hybrids give you good electric range and more powerful electrical drive systems while reducing emissions and range anxiety at the same time.
Leasing a plug-in hybrid can also save you money. By combining a petrol or diesel engine with an electric motor, they can deliver dramatically higher efficiency. PHEV's feature completely electric drive trains, these can usually work independently for up to 30 miles, before the petrol engine has to kick in. This can mean a completely electric commute for most people with the security of a standard fossil-fueled engine as backup.
Electric Leasing from FVL
We've built a reputation over 25 years by supplying customers with affordable leases along with offering exceptional customer care. Last year we are proud to have supplied more electric vehicles to customers than their petrol and diesel equivilents combined. Our team now consists of electric car leasing experts ready to assist you, whatever question you may have. You can also benefit from complete aftercare on your electric car, all for a low monthly rental cost.
Electric car specialists
We are ready to help you make the leap to a hybrid or electric lease, with a team of experts on hand to guide you through the process. We utilise the latest Government incentives, original manufacturer offers, and the best terms from our panel of leasing companies to provide cost-effective choices for your new electric car. Keeping you in the driving seat and your wallet happy.
We're here to answer your questions on electric cars. If you can't find the specific information you need, give our friendly team a call.
How to lease a cheap electric car
Whichever model you are thinking about, when it comes to leasing a cheap electric car our UK electric leasing specialists will help answer any questions you may have.
Give us a call on 0333 00 333 25
What people ask us
Our most popular questions and answers about electric car leasing
What are the benefits of an electric car lease?

Electric cars have far fewer parts than combustion engine cars. An electric drivetrain will have about twenty moving parts, with internal combustion engines having thousands. Then you have no petrol, diesel or oil changes. No fuel filters or oxygen sensors. No exhaust. No clutch or gears. No spark plugs. No engine noise or vibration from the motor. Most new EV's flip the motor into reverse when braking to recover energy to the battery. This means that the brakes can be used as little as ten per cent of the time than on a standard car. Again, much less wear. Things are looking up.

What does a cheap electric car include in the UK?

At the moment, most, if not all, zero-emission vehicles have no road fund license to pay. And if you are to lease one of these cars, then that is included anyway. It would come with at least a three-year warranty, and new cars don't need an MOT until their third birthday. All you would have to do is pay for electricity and insure it fully comprehensively like you would for any car lease. You can have it maintained by the lease lender as part of your package or pay for it yourself as and when required. So what might have seemed like an expensive electric car, all of a sudden, could be saving you a lot of money.

Is electric car leasing a good idea?

Last year was the first year that First Vehicle Leasing leased more hybrid and electric vehicles than diesel. 2021 will see more new all-electric cars launched than in the past decade.

For years, assumed wisdom said diesel cars were the most economical choice, delivering higher mpg figures than equivalent petrol cars. And that would have been essentially correct. However, in the fullness of time and with advances in science, we've learned that all fossil fuel vehicles are not really great for the environment.

We've realised that there is a cost to be paid and not just one from our wallets. More flooding, more fires, higher temperatures are some of the more obvious signs that our climate has changed. Over the last twenty or so years, we've had catalytic converters, more advanced diesel particulate filters, Ad-Blue and then hybrid-electric technology. But as Greta Thunberg will point out, this wasn't enough. And even with the tardy nature of government policy, car manufacturers realised that their products need to change for the better. And fast. This is fantastic news!

Is a cheap electric car worth it?

Although more people accept the latest technology and are keen to adopt it, some customers still have concerns. The main one is that if they were stuck in traffic and needed heating or air-con, would their battery run out? And would there be hundreds of stranded EVs strewn across the motorway? Recently popular consumer watchdog Which?, carried out a test on a new EV to answer that exact question. The answer was an astounding no. The car in question was a new Volkswagen ID4.

Which? left the Air Con on at full blast, the LED headlights turned on, and the heated seats (yes, really), plus they had a tablet plugged into the rear USB socket with a movie playing. The result? After over an hour of sitting stationary, the car had used 2% of its battery, or about 8 miles of range. Albeit it was summer and this won't be as good in winter, but all in all it's not a concern.

So there you have it. The future has arrived. All you need to do is take the plunge and see if the electric car of your dreams can become a reality.

Why are many electric cars so fast?

Lots have been written about EV's performance. An electric motor can generate lots of torque, the pulling force. It's also instant, and it's either on or off, giving greater throttle control. Because of the efficiency of the electric motor, cars have been able to do things that, quite frankly, would have baffled engineers one or two decades ago. SUV sized vehicles like the new Mustang Mach-E, or the upcoming Kia EV6 can (with the correct version) do a sub 4 second to 62mph time. Tesla has been doing this kind of party piece for a long time.

What is the range of an electric car?

Typical EV's are more likely to have around 200 miles of a range. Bigger battery models like Tesla, Hyundai, Kia or Mustang can go north of 275 miles or even further. And it should be pointed out that most of these can charge from 0 to 80% full in around 40 minutes with a suitable powerpoint. In fact, the new 800 volt systems in the Hyundai Ionic 5, Kia EV6, Porsche Taycan and Audi E-tron GT can achieve up to 60 miles of range in only five minutes.

Is the range of electric cars improving?

From the manufacturers, we are seeing second-generation electric vehicles coming. Dedicated from the ground up EV's, with more driving range, quicker charging, more space, better technology. Car prices are indeed going up in terms of raw cost in the UK, for many reasons. With these latest advancements in technology, the whole life costs of EV's are actually coming down.

How do I charge my electric car at home?

You can have a home charger from our new charger supplier, Project EV, fitted for as little as £499.99 Inc Vat (with current grants included). Meaning you can charge up at home for a little as £13 for a full charge on a vehicle with a larger capacity battery. On something like the new Mustang Mach-E this will get you a claimed range of 379 miles. Even if it was only 300 miles, that's incredibly cheap transport.

Is leasing an electric car practical?

When you take all of the engine and large transmission away, you are left with a fair bit of space. The latest EV's coming through, like the KIA EV6 or Skoda Enyaq, demonstrate this admirably. You can actually have a smaller car than before, as the room inside is so much better. The latest Hyundai Ioniq 5's wheelbase is a colossal three meters. This is longer than Range Rover, not an Evoque either, but a full-size Range Rover in a slightly shorter car than Land Rovers Velar model.

The designers can push the wheels out to each corner, leaving plenty of interior room. And a flat floor throughout, giving a feeling of space and making it easier for sitting three abreast in the rear. Boot space is usually more generous too. There is no exhaust system sitting underneath, and there can be a front boot (or frunk), as there is no combustion engine.