Car Leasing Birmingham

FVL has been leasing cars to Birmingham since 1998. Offering every make and model of car, van, or pick-up truck available, you know that you will be able to secure the vehicle you want to lease. We compare prices across our hand-picked panel of ten lenders to guarantee you the best value car leasing package.

Compare all 5000 car lease deals Special Offers Cars in stock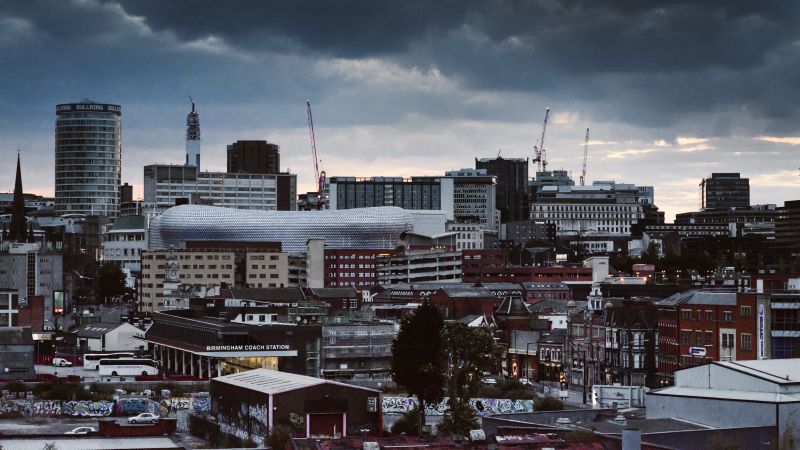 Best car lease deals in Birmingham
Driving tips for Birmingham
Birmingham City offers history, culture, sports, and entertainment. It combines its rich heritage with a modern cosmopolitan atmosphere. Although there is a lot to visit Birmingham for, it is one of the worst cities in Britain to drive in, with small narrow streets, a one-way system, and a chargeable Clean Air Zone. The best tip for driving in Birmingham is to plan well and pre-book your parking.
The Bullring is a popular shopping destination. Adjacent to the Bullring is Grand Central, a modern shopping centre featuring a range of shops, restaurants, and the stunning Grand Central Station. Follow signs for the City Centre to get there and park for the day.
Other highlights worth seeing are the Gas Street Basin, located in the city's historic canal district, the Symphony Hall, Considered one of the finest concert halls in Europe and the new Library of Birmingham: This impressive modern library, located in Centenary Square, is a major landmark. It offers a vast collection of books and exhibition spaces, a panoramic terrace, and stunning city skyline views.

Car leasing deals in Birmingham
For many people in Birmingham, leasing a car is a more attractive option than buying one outright. Are you looking to find your next lease car and live in Birmingham?
Pros
Car leasing lets you choose from the whole market, and offers you fixed monthly rentals making it ideal for budgeting.
Our unique special offers give you cheaper car lease deals to choose from, helping you save money each month.
You don't have to worry about the car losing value over time. Simply lease your car and hand it back at the end of the term.
Our lease cars are brand new, so you will receive the full warranty, road tax for the term and breakdown recovery.
Delivery is included to anywhere in the UK mainland.
We shop the market place so don't have to. Using our panel of the ten of the best leasing companies.
Cons
Being a lease, you won't own the car; once the lease term is up, you'll have to return the car.
It pays to be accurate with your mileage allowance. There are mileage charges should you go over your contracted miles.
Because our car lease special offers are constantly changing, you may miss out on the best offer for you if you wait too long.
There can be a termination fee should you want to exit your contract early.
If the price of road tax increases, you will have to pay the difference.
If you return the vehicle damaged, you will have to pay for the repairs.
Our leasing expertise at your disposal

Birmingham's Clean Air Driving Zones
Birmingham's transport plan is to become a super-sized low-traffic neighbourhood. The Clean Air Zone is the area inside the A4540 Middleway Ring Road. It does not include the Middleway itself. It is operational every day, 24 hours a day. You might have to pay to drive inside it.
The area covered by the Clean Air Zone is clearly signposted with road signs showing where it applies. There are no barriers or toll booths.
If your vehicle does not meet emissions standards, you'll have to pay: (MAY 23)
£8 per day for cars, taxis and LGVs (large goods vehicles)
£50 per day for coaches and HGVs (heavy goods vehicles)
You can pay 6 days before your visit or 6 days after your visit.
You'll get a £120 penalty charge if you do not pay.
Automatic Number Plate Recognition (ANPR) cameras read the registration plates of vehicles driven in the zone, and these are checked against a vehicle database to confirm whether or not they meet the emission standards of the Clean Air Zone.
Click here to find out if your vehicle will be charged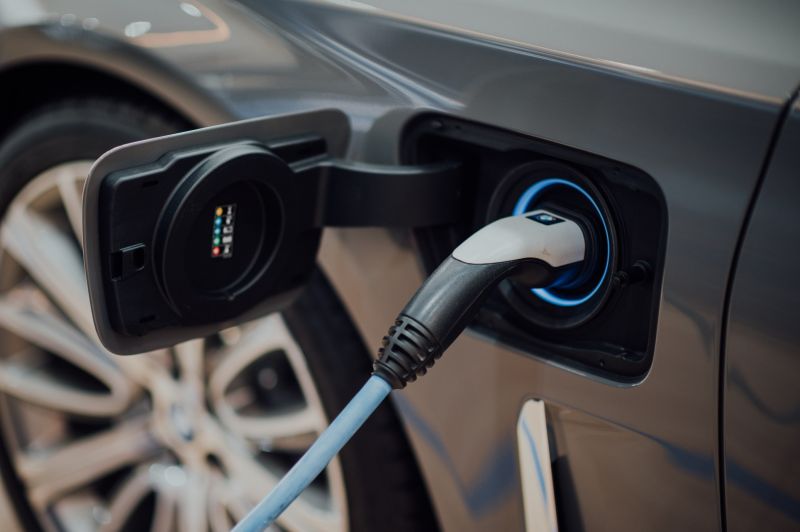 EV Chargers in Birmingham
Birmingham's unique location on the UK's motorway system means there are a good number of Rapid Chargers located at service stations near Birmingham.
ESB Energy is installing electric vehicle chargers off the motorway in Birmingham in partnership with Birmingham City Council. An initial network of almost 200 fast and rapid chargers (394 charge points) powered by 100% renewable energy is being installed across the city as part of its commitment to improve air quality and cut carbon emissions. Check out ZAPMAP to get the latest list.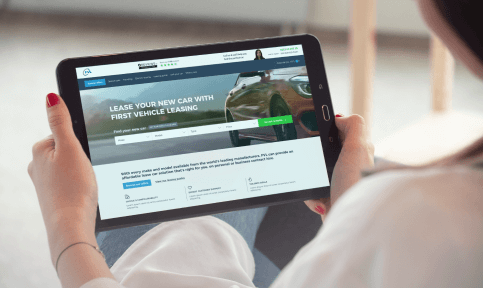 Transport links in Birmingham
Birmingham, UK, is well-connected by various transport links. Here are some of the main transportation options to reach Birmingham:
Sports Grounds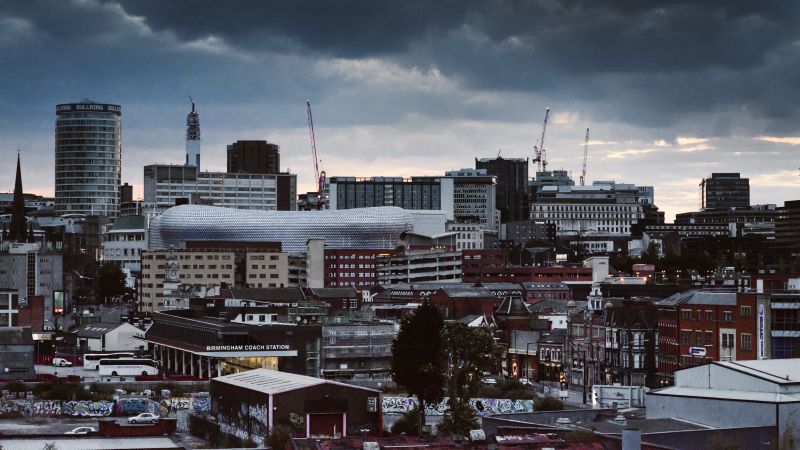 Parking around Birmingham
Parking in Birmingham, UK, can be a mix of on-street and off-street car parks. Here's some information about parking in Birmingham:
Private Parking ranges from £2-£10 for 2 Hours; use the Parkopedia Website with links to pay in advance.
Council Run City Centre Parking areas include: Dudley Street car park, Great Charles Street car park, Jewellery Quarter multi-storey car park, Millennium Point multi-storey car park, Navigation Street car park, Paradise Circus multi-storey car park, Snow Hill multi-storey car park, Town Hall multi-storey car park.
Park and Ride is a good option with adequate parking and transportation by either tram or bus. Over 700 park-and-ride spaces are across the West Midlands Metro network. Pre Bookable parking spaces are available on the Save-a-Space Website.
Hawthorns Park and Ride is free and has 185 car park spaces. B71 4LQ
Wednesbury Park and Ride is free to use and has 150 car park spaces WS10 7WJ
Black Lake Park and Ride is free and has 148 car park spaces. B70 0PA
Priestfield Park and Ride is free and has 82 car park spaces. WV2 2QE
Bradley Lane Park and Ride is free and has 194 car park spaces. WV14 8EP
Longbridge Park and Ride Over 600 parking bays including blue badge, parent & child, premium*, electric vehicle and motorcycle bays £3 Weekdays.
Helpful Car Leasing Insights
Below you can find answers to our most commonly asked questions about car leasing in Birmingham. If you can't find the answer you're looking for? Get in touch.
First Vehicle Leasing has leased vehicles to Birmingham for twenty-five years. Being wholly owned by the Ogilvie Group brings FVL to secure the best deals from your favourite car manufacturers. We shop the market for the best possible leasing package from our panel of ten hand-picked leasing companies to bring you the best deal. Our leasing consultants are on hand to take you through the process.

Established in 1998, we're industry experts with a wealth of experience. As an FVL customer, you benefit from the strength of our partnerships with leading finance companies to bring you low prices and flexible leasing options. This means we can tailor deals to suit your needs. Our deals start from under £200, so you'll find a vehicle for even the tightest budget.

At First Vehicle Leasing, our aim is to provide the best car leasing solutions and unbeatable service for our customers across the UK. To bring you the best deals we use a rating system. Our proprietary ranking system has been developed over 25 years and takes into account features of each model compared to its rivals. The primary categories used are length of lease, mileage limits along with a car's performance, practicality and tech features. We go direct to negotiate highly competitive deals on all our vehicles, so we can offer the very best deals.

Car leasing is simply a longer hire of a new car using a credit contract for a set period, usually between 2 and 4 years. They offer low fixed monthly rental payments until the end of the contract, and then you hand the car back.

With a standard car lease deal you will find included:

Full vehicle manufacturers warranty.
Road Tax for the length of the lease.
Free UK mainland delivery, right to your door.

With a standard lease, you are responsible for insurance, charging and (or) fuel costs, damage, servicing, and maintenance.

If you wish to include servicing, premium branded tyre replacements, and maintenance, you can opt-in for what is called a Lender Maintained Lease.

Your lender-maintained contract hire includes all of the above with a few extra additions.

Those include:

Servicing
Maintenance (even things like wipers, bulbs, brakes, exhaust)
MOT for leases over three years
Breakdown recovery
Premium branded tyre replacements (and often puncture repairs too)

When you lease a car with FVL, you benefit from a range of special deals and offers. You'll also get one-to-one expert advice on which car to choose, how the process works, and how to get the most out of your vehicle. We have access to every new make and model of car available in the UK, including the latest electric cars.