Car Leasing Glasgow

FVL has been leasing cars to Glasgow since 1998. Offering every make and model of car, van or pick-up truck available, you know that you will be able to secure the vehicle you want to lease. We compare prices across our hand-picked panel of nine lenders to guarantee you the best value car leasing package.

Compare all 5000 car lease deals Special Offers Cars in stock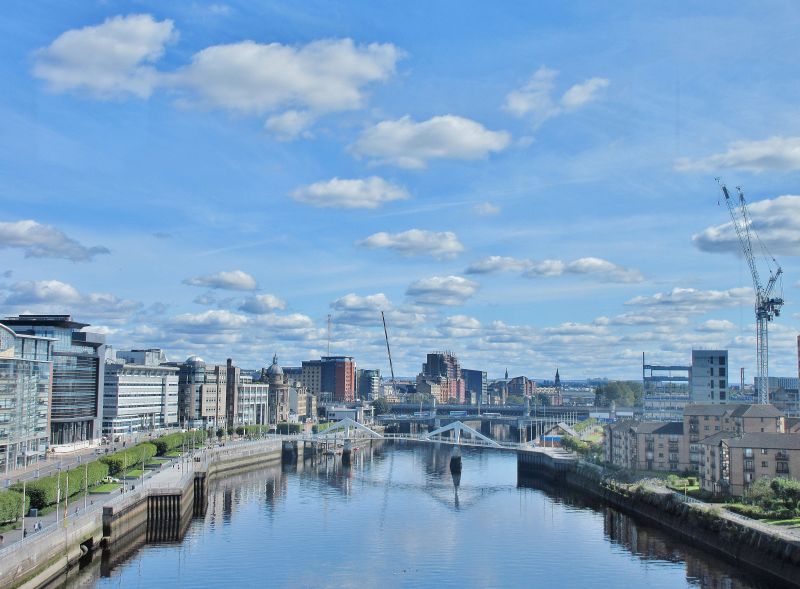 Best car lease deals in Glasgow
Driving tips for Glasgow
If you're reading this, you're probably from Glasgow or heading there in the car sometime soon. In this case, you might already know that the city centre is a little unusual in its road makeup. It's laid out in a grid system,much like many newer cities stateside.
And although the hills can make it hard work on foot, especially around the Blysthewood area, it becomes a 'doddle' when in the car, and you have the hang of the one-way streets.

Car leasing deals in Glasgow
For many people in Glasgow, leasing a car is a more attractive option than buying one outright. Are you looking to find your next lease car and live in Glasgow?
Pros
Car leasing lets you choose from the whole market, and offers you fixed monthly rentals making it ideal for budgeting.
Our unique special offers give you cheaper car lease deals to choose from, helping you save money each month.
You don't have to worry about the car losing value over time. Simply lease your car and hand it back at the end of the term.
Our lease cars are brand new, so you will receive the full warranty, road tax for the term and breakdown recovery.
Delivery is included to anywhere in the UK mainland.
We shop the market place so don't have to. Using our panel of the ten of the best leasing companies.
Cons
Being a lease, you won't own the car; once the lease term is up, you'll have to return the car.
It pays to be accurate with your mileage allowance. There are mileage charges should you go over your contracted miles.
Because our car lease special offers are constantly changing, you may miss out on the best offer for you if you wait too long.
There can be a termination fee should you want to exit your contract early.
If the price of road tax increases, you will have to pay the difference.
If you return the vehicle damaged, you will have to pay for the repairs.
our leasing expertise at your disposal
Helpful Car Leasing Insights
Below you can find answers to our most commonly asked questions about car leasing in Glasgow. If you can't find the answer you're looking for? Get in touch.
First Vehicle Leasing has leased vehicles to Glasgow for twenty-five years. Being wholly owned by the Ogilvie Group brings FVL the buying power to secure the best deals from your favourite car manufacturers. We shop the market for the best possible leasing package from our panel of nine hand-picked leasing companies to bring you the best deal. Our leasing consultants are on hand to take you through the process from start to finish and will happily answer any questions.

Established in 1998, we're industry experts with a wealth of experience. As an FVL customer, you benefit from the strength of our partnerships with leading finance companies to bring you low prices and flexible leasing options. This means we can tailor deals to suit your needs. Our deals start from under £200, so you'll find a vehicle for even the tightest budget.

At First Vehicle Leasing, our aim is to provide the best car leasing solutions and unbeatable service for our customers across the UK. To bring you the best deals we use a rating system. Our proprietary ranking system has been developed over 25 years and takes into account features of each model compared to its rivals. The primary categories used are length of lease, mileage limits along with a car's performance, practicality and tech features. We go direct to negotiate highly competitive deals on all our vehicles, so we can offer the very best deals.

Car leasing is simply a longer hire of a new car using a credit contract for a set period, usually between 2 and 4 years. They offer low fixed monthly rental payments until the end of the contract, and then you hand the car back.

With a standard car lease deal you will find included:

Full vehicle manufacturers warranty.
Road Tax for the length of the lease.
Free UK mainland delivery, right to your door.

With a standard lease, you are responsible for insurance, charging and (or) fuel costs, damage, servicing, and maintenance.

If you wish to include servicing, premium branded tyre replacements, and maintenance, you can opt-in for what is called a Lender Maintained Lease.

Your lender-maintained contract hire includes all of the above with a few extra additions.

Those include:

Servicing
Maintenance (even things like wipers, bulbs, brakes, exhaust)
MOT for leases over three years
Breakdown recovery
Premium branded tyre replacements (and often puncture repairs too)

When you lease a car with FVL, you benefit from a range of special deals and offers. You'll also get one-to-one expert advice on which car to choose, how the process works, and how to get the most out of your vehicle. We have access to every new make and model of car available in the UK, including the latest electric cars.