First Vehicle Leasing
The very best in personal and business car leasing - and that includes fleets of all sizes too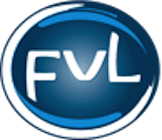 First Vehicle Leasing is one of the UK's leading providers of lease cars and we offer cheap lease and contract hire deals that are accessible to everyone, regardless of the new car they want.
Use our online budget-based search facility to compare lease plans and make finding the most competitive lease offer for any car incredibly simple. To do this, enter the price you want to pay each month and our unique system will provide a price that you will struggle to better anywhere else in the car leasing industry!
Alternatively, call us free on 0800 298 2030 and our lease hire experts will tailor a low-cost, flexible car lease deal that is just right for you AND priced within your budget.
Great leasing deals !
It goes without saying that we provide the best lease or contract hire cars from Ford, BMW, Nissan and Renault, Audi, Volkswagen, Mazda, Toyota, Fiat and Mercedes. Let's not forget too that there is also strong lease hire demand for Range Rover, Volvo and Vauxhall cars and many corporate clients love our company vehicle business fleet offering.
How is the lease price calculated?
Lease payments are calculated by taking a new car's cost and subtracting its expected value at the contract's end. The difference between these two amounts is then divided by the number of months the agreement will run to give a monthly payment figure.
We offer some of the most hard-to-beat contract hire deals to ensure that your monthly payment will be as low and competitive as it can be.
The benefits of financing a car through leasing in 2015 include not having to pay the full purchase price upfront, depreciation is avoided and we offer leases with maintenance so there are no servicing costs either.
For information about the finance and leasing process, take a look at our car leasing timeline and we also have answers to the most common questions.
Note: leasing and contract hire are two different terms which essentially mean the same thing.
For that added peace of mind, First Vehicle Leasing is proud to be a member of the British Vehicle Rental And Leasing Association, a franchisee of Network Vehicles which guarantees that our customers are in safe hands. First Vehicle Leasing is authorised and regulated by the Financial Conduct Authority (firm reference number: 517836)
We have also won awards for our customer service.
Call us free on 0800 298 2030 (UK only) and find out just how good our expert sales staff are.