Your new car is right here
With over 18 years' experience, we are hard to beat when it comes to leasing a car with fantastic customer care.
With every make and model available from the world's leading manufacturers, we can provide an affordable lease car that's right for you. Whether you're selecting a good first car for your family or financing a fleet for your business, leasing a car with FVL is simple.
Popular right now
Get the best car leasing deals for your money
We negotiate highly competitive offers directly with leading manufacturers bringing the best new car deals every week.
Don't miss hot offers on contract hire and leasing. Whatever you're looking for - from small city cars to family saloons and powerful SUVs - we'll almost certainly have a car that is right for you.
We'll delivery your new car free to your door, whichever car leasing deal you choose. And with FVL, you can also expect dedicated customer service and complete aftercare, all for a low monthly rental cost.
Choose your lease car from every UK make and model
What car leasing provides above all, is great choice and flexibility on new vehicles. Choose the best car finance deals from our wide range of vehicles in stock, or have yours made to order and delivered straight to your door. FVL offer flexible car leases on electric cars too, such as the Tesla Model S.
Independent experts with 18 years' car leasing experience in the UK
Dedicated customer service and aftercare
Free delivery to your door
94% of our customers recommend FVL
Leasing a car with First Vehicle Leasing
At FVL, we're committed to caring for our customers at every stage of their journey. We offer information when you are choosing a vehicle, free UK-wide home delivery, and ongoing servicing and maintenance. Whatever you need, we're here to help.
And because we partner with the UK's largest finance houses, we offer competitive finance rates and low cost lease agreements on all our vehicles. So, whether you're a personal customer or a corporate fleet manager, we'll find a great value car leasing solution for you.
Read our guide to car leasing or get in touch with us today and we'll aim to find the perfect lease car solution for your budget.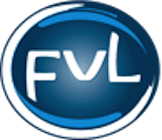 First Vehicle Leasing
Driven by service