What do you get with First Vehicle Leasing?
You get... personal leasing
Private car leasing is growing in popularity.
An increasing number of people are turning to financing their new car through personal leasing because a vehicle is not provided with their job package.
But also, people are moving over to leasing when looking for a new second car in which they expect to do low mileage: a car they will use just to do the shopping, to do the school run, to go on weekend breaks...
You can choose to include maintenance and road tax in your lease rental agreement. And that means you can run your personal car with complete peace of mind, as well as saving money on your motoring costs.
Now that truly is a smarter way to drive.
You get... business c​ontract hire
Leasing a single car, or an entire fleet for your company?
Leasing is quickly growing in popularity with UK companies as it enables employees and company owners to drive a new car, spread costs over time and reduce monthly expenditure on their vehicle fleet at the same time. This approach to fleet management makes sound financial sense.
It makes business sense too. The cars your company has on the road the cars reflect on your business. Having your reps drive impressive new vehicles is a valuable long-term strategy - and leasing ensures that your reps always roll up in a great-looking, recent model... at a price you can afford. So, whether you're a one person operation or your firm is managing a fleet for a number of field sales reps, we can find a deal that is tailored for you.
You get... cheap car lease deals
VERY impressive low prices
Want to know how we can offer such cheap car lease deals and special offers? It's because we have years of experience in negotiating with car manufacturers and car dealerships around the United Kingdom. When it comes to offering the best cheap vehicle leasing deals, few in the UK can beat us. NB - We are constantly negotiating and updating our special offers, so we encourage you to come back to the site regularly (or call us) to find something REALLY special.
You get... cars from EVERY major manufacturer
Whatever your driving needs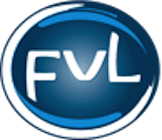 It goes without saying that we provide lease or contract hire cars from all of the popular manufacturers including family cars from Ford, Vauxhall and Volvo. We also supply city cars from the likes of Smart and VW and impressive quality cars from BMW, Mercedes, Audi and Jaguar.
If you are looking for a spacious people carrier then we have them from Nissan, Renault and Ford and excellent small cars from Fiat, VW and Mazda. Our range of SUVs from Land Rover and Range Rover will impress and we also offer Toyota, Volvo and Nissan vehicles.
With brand new cars from all the major manufacturers and multiple solutions for each, we can always find a leasing agreement that suits your needs.
You get... expert, helpful one-to-one advice
We love cars and we know leasing inside out.
If you'd like to chat to one of our expert team, we'd love to hear from you. We will listen to what you as a customer have in mind, hear what you want from your car AND from your lease rental agreement. In turn, we'll advise you on how to save money, get the most value and enjoy the greatest flexibility when financing your next new vehicle.
You get... award-winning customer service
We support you from start to finish
First Vehicle Leasing won two prestigious awards at the Network Franchisee Conference in 2014. The first recognised that "our focus on customer care has long been at the core of our company". And we were delighted to have won the Highest Network Stock Sales award, demonstrating continued growth as the UK's premier car leasing company.
You get... the assurance you are in the right hands
BVRLA, Network Vehicles...
For that added peace of mind, First Vehicle Leasing is proud to be a member of the British Vehicle Rental And Leasing Association, a franchisee of Network Vehicles which guarantees that our customers are in safe hands. First Vehicle Leasing is authorised and regulated by the Financial Conduct Authority (firm reference number: 517836)
In order to perfect our relationships with our clients, we recently appointed Marcus Kelly head trainer for customer services and implemented Net Promoter Score.
Call us free on 0800 298 2030 (UK only) now and get expert advice and help from our friendly staff.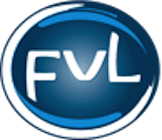 First Vehicle Leasing
Driven by service