electric and hybrid leasing 2023
Electric and hybrid cars (EVs) are the vehicles shaping the future of the UK, and with a large number of manufacturers embracing this game-changing mode of transport, it's a good time to make the switch. With an electric car lease, you will be able to drive a brand new, eco-friendly vehicle that will cut down your fuel emissions and help you save more money each month.
Dedicated support from people you can trust
With FVL, you'll have a dedicated expert helping you through the process from beginning to end. They'll explain all you need to know about leasing an EV and answer any questions you have.
Enjoy all the extras that come from leasing with FVL
When you lease your new EV or hybrid vehicle with us, you'll benefit from having a new car with manufacturer's warranty, the road tax included for the term and will have the luxury of not worrying about the depreciation costs throughout your EV contract hire.
Top 3 electric car lease deals
Our pick of the best value electric cars
NISSAN LEAF HATCHBACK
The EV staple, now at a reduced price.
110kW N-Connecta 39kWh 5dr Auto
£306.65
PER MONTH
Inc. VAT
Initial Rental: £2,759.83 Inc VAT
Credit Brokering Fee: £298.80 Inc VAT
Excess mileage charges apply
NISSAN LEAF Lease Deal
SKODA ENYAQ IV ESTATE
Amazing practicality mixed with style in this all electric SUV.
132kW 60 ecoSuite 62kWh 5dr Auto [120kW]
£426.14
PER MONTH
Inc. VAT
Initial Rental: £3,835.30 Inc VAT
Credit Brokering Fee: £298.80 Inc VAT
Excess mileage charges apply
SKODA ENYAQ Lease Deal
MG MOTOR UK MG4 HATCHBACK
MG goes from strength to strength with the stunning MG 4.
150kW SE EV Long Range 64kWh 5dr Auto
£302.29
PER MONTH
Inc. VAT
Initial Rental: £2,720.63 Inc VAT
Credit Brokering Fee: £298.80 Inc VAT
Excess mileage charges apply
MG MOTOR UK MG4 Lease Deal
View all EV deals
There's never been a better time to switch to an electric car
Benefit from low monthly leasing costs
Because of their innovative design and cutting-edge technology, electric and hybrid cars are normally a more expensive option when it comes to buying. But, with an electric car lease owing to strong residual value, you'll be able to drive an affordable hybrid or electric vehicle every 2 – 4 years and benefit from the low monthly costs while driving a high-performing EV.
Save money each month with lower running costs
With an electric car lease, you'll cut down on how much you spend on your vehicle each month and benefit from the low running costs of an EV. Learn more about the price and charging of an electric car with our electric car guide.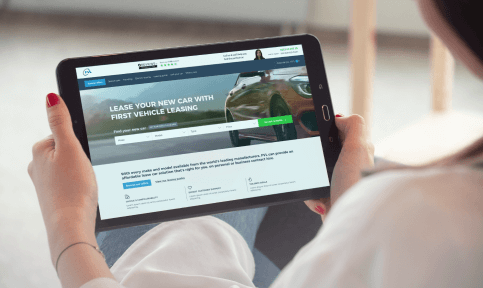 Why choose a new electric car?
With an electric car lease you benefit from a new car packed with the latest technology on a fixed monthly budget. You will find many electric cars include apps developed to keep you connected and give information on range and charge.
If you are ready to make the switch to an electric car, the time to go green couldn't be better. With a steady stream of electric cars coming to the market, you're able to choose from a vast range of affordable electric lease deals.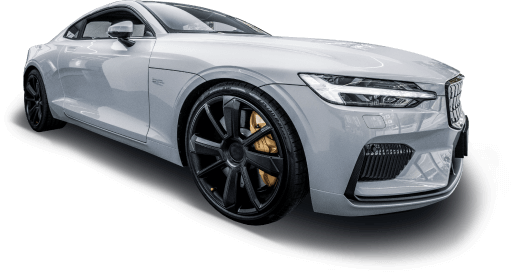 Lease an ev with us The electric car lease experts
At FVL, we've built a reputation over the last 20+ years by supplying customers with affordable leases along with offering exceptional customer care. Last year we were proud to have supplied more electric and hybrid vehicles to our customers than their diesel equivalents combined! Our team now consists of electric car leasing experts ready to assist you. We'll provide you with the best electric and hybrid leasing offers to date and will keep you informed on the latest vehicles to make sure the hard work is done for you. All you need to do is choose from a selection of our most affordable electric deals and create a contract hire that suits you.
Learn more about electric and hybrid cars with our EV guide, or feel free to get in touch with us. We will be more than happy to assist and help answer any questions you have and take you through the car leasing process, human-to-human. And with over 1'300 electric car lease deals to choose from, you can get on board with the UK's push to go green and start contributing to a cleaner, safer environment.

Established in 1998, at FVL our team of leasing experts are here to find an affordable lease that's right for you.
What people ask us
Our most popular questions and answers about electric car leasing
How do I lease an Electric Car

Leasing an electric or hybrid vehicle is a hassle-free way to drive the EV of your choice and get one-to-one support throughout your lease. And with FVL's leasing process, you're not left in the dark. We go the extra mile to make sure you are completely content with your vehicle and we make sure you are updated throughout each step of your lease and beyond.

Start by choosing your favourite electric or hybrid from our selection of EV lease deals. Then create your leasing contract by choosing your length of hire, mileage, and additional add-ons. One of our electric car specialists will then be with you each step of the way to smooth over the finer details and get you driving the EV of your choice.

What are the benefits of an electric car lease?

Leasing an electric car is a simple way to drive a brand new vehicle packed with the latest technology and smart driving features. You will benefit from lower running costs, great range on even our cheaper electric lease deals, a low monthly lease fee, and a simple leasing contract procedure. EV's are known to be more expensive to buy compared to petrol and diesel cars. But with an EV lease, you'll be able to reap all of the benefits without having to break your budget.

What's included in my electric car lease?

Your standard contract hire includes:

• Full manufacturer's warranty for 3 – 5 years
• 8-year battery warranty on the majority of our new EVs
• Complete road tax during the length of your lease
• Free UK mainland delivery right to your door

With your standard lease, you will only be responsible for insurance, charging and fuel costs, damage, servicing, and maintenance.

If you wish to include servicing, premium branded tyre replacements, and maintenance, you can opt-in for what is called a Lender Maintained Lease.
Your lender-maintained contract hire includes all of the above with a few extra additions. Those include:

• Servicing
• Maintenance
• MOT for leases over three years
• Breakdown recovery

All you'll have to do is insure it, keep it charged, or add fuel.

Is it practical to lease an electric car?

Leasing an electric car is a practical way to drive an EV, allowing you to experience all the benefits of an electric or hybrid for an affordable monthly lease price. Many worry about the range of electric cars and their performance levels, but the newer electric models have an exceptional range and are built to go the distance. They are designed to optimise comfort and space and run smoothly, quietly, and efficiently.

Switching to an EV can sometimes be a daunting change, so leasing can be a way to ease you into driving an electric vehicle. With an FVL lease, you will have a dedicated electric specialist on board to help you make the transition from fuel to EV, answering any questions you may have.

Where can I change my electric car?

Charging your EV is a lot easier than it seems. You can charge your electric car at home, in public areas such as shopping centres and supermarkets, at service stations, and at work.

How do I charge my electric car at home?

You can install a home charger from our new charger supplier, Project EV, for as little as £499.99 Inc Vat (with current grants included). This allows you to charge up at home for just £13 for a full charge on a vehicle with a larger capacity battery. For example, on something like the new Mustang Mach-E, you will get a great range of 379 miles.

For more details on how to charge your electric car at home, click here.

How long does it take to charge an electric car?

The answer to that question may vary depending on your electric lease (d vehicle), its battery capacity, and the power of the charging point.

To get a close estimate, you need to know the type of battery your car has. You will then need to check the power of the charging point you are about to use. You then divide your battery power number by the charger to gauge the length of time it would take to charge your car battery from flat to fully charged.

For examples and additional information, click here.

What is the range of an electric car?

Some of the newest, more modern electric cars can travel for up to 250 miles. That's pretty impressive! But it's always worth bearing in mind that the range of your electric lease will vary slightly depending on what electric car you have, (the conditions) and how you drive it.

What is the average lifespan of an electric car battery?

The battery life of an electric car varies depending on the type of battery. Many manufacturers give a 5 – 8 year warranty, but the battery can last up to 10 years before needing to be replaced.

If you are leasing an electric, you won't need to worry as you have full manufacturer's warranty included in your contract hire with an 8-year battery warranty on most of our EVs.

How much does it cost to run an electric or hybrid?

Compared to internal combustion vehicles, running an electric or hybrid can be a lot cheaper. For example, if you use around 9,000 miles per year, an EV could cost from as little as £500 on electricity. You wouldn't get very far on the same amount of diesel! For more information, click here.

Is leasing an electric car worth it?

Not only is Leasing an electric is economical, practical, and simple. If you are looking to switch to an electric or hybrid, leasing is a great way to drive one of the latest EVs for an affordable monthly price and benefit from no depreciation of your vehicle.

What's the difference between an electric and hybrid?

An electric car, known as an EV (Electric Vehicle), is a car that is powered solely by an electric battery. Instead of filling up your tank with fuel, you charge up the car at a charging bank (using a charger). Unlike your traditional petrol and diesel-run (internal combustion engines, I.C.E) engines, EVs do not produce any (tailpipe) emissions.

Plug-in hybrids (Plug-in Hybrid Electric Vehicle) are one of the most popular electric car leases out there. They mainly run on electricity, but they also have a traditional fuel engine that kicks in if you run out (run on a combination of electricity and fossil fuel. Some can go up to 50 miles on electric power alone. And you will have a petrol or diesel engine that'll kick in when your charge runs out. You can also have some cars spread the EV power over your entire journey making your plug-in hybrid as economical as possible.) Like an EV, you simply plug in and charge your hybrid's electric battery at any charging point. And if you run out, the hybrid's smart technology will then switch your car's power source to the traditional engine run by either petrol or diesel.

For more information and details, see our EV guide here.
Opening times
We're open
We close at 5.00 PM
Monday

9.00 AM - 8.00 PM

Tuesday

9.00 AM - 8.00 PM

Wednesday

9.00 AM - 8.00 PM

Thursday

9.00 AM - 8.00 PM

Friday

9.00 AM - 5.00 PM

Saturday

10.00 AM - 3.00 PM

Sunday

Closed