Personal car leasing is an increasingly popular way to drive a new car in the UK - growing numbers of individuals are appreciating a better way to cut their motoring costs by getting a deal on a personal car leasing package.
Private car leasing is growing in popularity
One reason for the growing popularity of personal lease cars is that increasing numbers of firms no longer provide vehicles as part of the job package and are instead offering employees an allowance for their own vehicle financing. But increasingly, people are moving over to leasing when looking for a new second car in which they expect to do low mileage: a car they will use just to do the shopping, to do the school run or go on weekend breaks.
Maintenance and road tax
You can choose to include maintenance and road tax in your lease agreement. And that means you can run a personal car with complete peace of mind, as well as saving money on your motoring costs.
Selecting your perfect car
Whatever car you are looking for, we will find the right personal lease deal for you. From small agile city cars, to comfortable family saloons, to powerful SUVs, we've got the lease deal for you, at an affordable price. Every major manufacturer including Ford, BMW, Audi lease deals, choose any make and any range from our vast selection, and we will find the lease / contract hire deal for you. We are not associated with any of the car manufacturers, so we will give you an independent appraisal of their strengths and weaknesses.
Working to a budget
Don't worry if you don't have a car allowance as part of your job package, we can still find the best contract hire deal in the UK for you. Remember; a personal lease car deal is the best way to rent and run a private vehicle today. And leasing often works out cheaper than actually owning a new car.
What is the difference between personal leasing and contract hire?
The terminology used between car leasing and contract hire may differ slightly but the two car personal leasing packages basically offer long term rental of a new car.
Where to get more information
You are in safe hands with First Vehicle Leasing when you need to talk about a personal lease car lease deal. We have more than 17 years' experience of putting together low-price finance deals and offers for your private car leasing vehicle! Our success in personal car leasing is built on the happiness of our customers. Over 95% of our customers recommend us on the external third party review platform, Review Centre. We are proud to offer all our clients, both new and returning, attractive prices, choice, value and affordability.
Discussing your options
With more than a decade of car culture at the heart of everything we do, First Vehicle Leasing is the leader for personal car deals in the UK automotive and vehicles market. When it comes to private car leasing UK wide, we know you won't be disappointed with First Vehicle Leasing.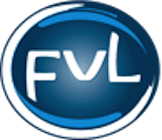 First Vehicle Leasing
Driven by service