---
Leasing an Audi Q5
Audi Q5 is a desirable SUV
Impressive handling and equipment list
The Audi Q5 is a highly desirable SUV in a stylish and excellent package. The quality is superior with lots of space on board with impressive handling and a long equipment list.
ENGINES AND PERFORMANCE FOR THE AUDI Q5
As Audi's bestselling SUV selling well around the world, the Q5 has new 2.0 litre TFSI and TDI engines available with the promise of an impressive V6 TDI unit to come in future. The 2.0 litre petrol engine produces 252 PS while the diesel version will produce 190 PS; economy for the petrol unit will be around 41 mpg while the diesel unit should return 57 mpg - which is impressive considering the size and weight of the vehicle.
EQUIPMENT AND HANDLING
With the launch of the firm's all-new Audi Q5, lovers of impressive SUV's will find a vehicle that has exceptional specification and with the option of air suspension which boosts comfort levels. There's also lots more space on board, particularly for those sat in the rear seats, and the boot has grown in size by 10 litres.
With three trims to choose from, there's plenty of equipment for each including a top end sound system, head up display for seeing the car's vital information on the windscreen and the firm's virtual cockpit. There's also satnav and matrix LED lights. Other standard equipment includes heated front seats, three zone electronic climate control and Audi's drive select to adjust things like the throttle response.
Handling has also been boosted with a new five link suspension system as well as the option of the adaptive air suspension. It helps that the quattro all-wheel drive has been fitted to the versions with the four-cylinder engine as standard. Other assistance systems include adaptive cruise control along with collision avoidance assist.
Opt for the automatic transmission, and drivers will find an integrated fuel saving freewheel function to help keep fuel bills down and there's an all-new drivetrain including technology that will disengage the rear axle drive when it's not needed.
Essentially, the Audi Q5 is not only more efficient and agile, it is also better connected and more comfortable; it builds on the successful points that made its predecessor such a big sales success and takes it on to even better glories.
MORE INFORMATION ABOUT THE AUDI Q5
Why not have a look at the Q5 on the official Audi UK company website. Or if you would like to consider alternatives to the Audi Q5 why not look at some of these car lease deals from First Vehicle Leasing :- Alfa Romeo Stelvio BMW X3 Jaguar F-Pace Mercedes-Benz GLC Range Rover Velar
Audi Q5 from First Vehicle Leasing
Proudly leasing Audi over the internet for over 20 years, First Vehicle Leasing have a wide range of hand picked lenders for the various contracts we offer.
Alongside this, our long term relationships with the finest Audi suppliers around the UK ensures fantastic value for money on any Q5 car lease deal you select from First Vehicle Leasing.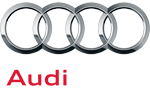 ---
Similar lease / contract hire deals
Check out our vast range of finance offers on new 2020 registered cars!
If you are interested in our new Audi lease deals you may also be interested in lease deals on these makes: