---
Leasing an Audi RS Q8
The phenomenal performance for the Audi RS Q8 comes from the 4.0-litre twin-turbocharged V8 under the bonnet.
This monster produces 592 bhp, which leads to a 0 to 62 mph time of just 3.8 seconds. That is supercar performance and really impressive for the size and weight of the vehicle.
The exhaust delivers an excellent sound whenever the engine is put under pressure. The downside is that fuel economy is just 20 mpg with emissions of 314g/km.
Audi RS Q8 from First Vehicle Leasing
The top speed is 155 mph, and the RS Q8 is certainly a high-performance flagship from a carmaker at the top of their game.
RS Q8 performance
The mild-hybrid 48V system allows for 'engine off coasting' and better stop/start performance.
There's also a very slick eight-speed automatic transmission delivering the power efficiently to all four wheels.
RS Q8 handling
As should be expected, the handling for the Audi RS Q8 is impressive with plenty of grip to ensure the car stays on the road.
The air suspension delivers a comfortable ride, and there some mild off-roading abilities available - in reality, most drivers will not be taking this super SUV to hard-to-reach places.
If you really want to put the RS Q8 through its paces, there are new RS mode buttons featuring on the steering wheel. Here, you select the relevant driving mode - and there are eight to choose from - with Comfort offering a relaxed performance.
RS Q8 Dynamic mode
Switch the mode into Dynamic, and the throttle and steering response becomes sharper, and the air suspension lowers to deliver a sportier level of performance.
It's an exhilarating car to drive when being put through its paces. Thankfully, there are very large 10-piston brakes fitted to help stop the car quickly when necessary.
On winding country roads, the RS Q8 remains composed and stable which helps with confidence when driving at speed.
RS Q8 Equipment
Inside, the Audi RS Q8 impresses with a lot of similar fittings from the standard version and with extra additions such as 'super sport' seats and RS badging to remind you this is a very special SUV.
The cabin offers an upmarket and high-tech feel with a 10.1-inch infotainment screen, and there's a separate 8.6-inch display for adjusting the ventilation and heating.
There's also a dazzling 12.3-inch display for the Virtual Cockpit's digital instrument cluster to show the car's important information.
The Audi RS Q8 is more than a supercar masquerading as an SUV
It's an excellent all-round vehicle with practicality at its core and an engine to thoroughly enjoy.
As should be expected, the RS Q8 is packed with safety equipment with lots of sensors around the car to keep the driver and occupant safe.
Why not have a look at the RS Q8 on the official Audi UK company website.
Or, if you would like to consider alternatives to the Audi RS Q8, why not look at some of these similar lease deals: the BMW X6M, the Porsche Cayenne Coupe turbo and the Range Rover Sport SVR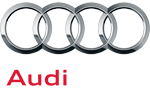 The Audi RS Q8 has an undoubted presence on the road and it's not only a great car to look at, it's also excellent to drive as well. Essentially, the Audi RS Q8 is an excellent compact SUV with impressive levels of performance and very high comfort levels; there's a lot to recommend it as a practical family car - especially as a car with blistering speed abilities.
The Audi RS Q8 has a 4.0-liter twin-turbo V8 delivering 591bhp and 590 lb-ft of torque.
With the amount of money that new cars can lose, leasing an Audi RS Q8 makes a lot of sense. If you are not fussed about owning the vehicle at the end, it can be the cheapest way to get into a brand new car.
The Audi RS Q8 is based off the Audi Q8 and all models of the Audi Q8 have been given a 5 Star Safety Rating from NCAP. So you can be sure that the Audi RS Q8 is a safe car.
You can lease an Audi RS Q8 for 24 months to 48 months through First Vehicle Leasing.
---
Similar lease / contract hire deals
Check out our vast range of finance offers on new 2020 registered cars!
If you are interested in our new Audi lease deals you may also be interested in lease deals on these makes: