---
Leasing an Audi Q3
Why lease an audi q3?
The Audi Q3 is a compact SUV competing in the upmarket end of the segment with a nice offering for those wanting space and technology. It's also a nice car to drive with responsive engines and high comfort levels.
Engines and performance for the Audi Q3
The Audi Q3 was relaunched in 2018 and a Sportback model was unveiled in 2019. There are four turbocharged engines to choose from, one diesel and three TFSI petrol units. The power outputs vary from 150 PS to 230 PS and all of them have four cylinders and a particulate filter. The entry-level Q3 has a 1.5 litre petrol engine producing 150 PS along with torque of 250 Nm which delivers the performance drivers will be looking for. There's also the useful function of cylinder-on-demand to boost fuel efficiency so when the engine has a low load it will switch off temporarily two of the cylinders. The engines are mated to either a quick shifting seven-speed S tronic automatic transmission or a six-speed manual box. For those who would like the fuel efficiency of a diesel engine, then the 2.0 litre unit produces 150 PS and torque of 340 Nm. The Q3 Sportback also has the option of a mild hybrid.
Equipment and handling
While most drivers will not be taking their Audi Q3 off-road, it has good agility for on- and off-road performance and it is an easy, comfortable car to drive around town and on motorways but also when driving on pitted country roads. Most of this is down to the sophisticated suspension system which delivers a composed feel to make this a sound choice in the compact SUV segment. Drivers can also alter the dynamic handling system to suit their driving characteristics or environment with six modes to choose from including comfort, off-road and automatic. The Q3 also has lots of technology onboard with driver assistance systems, including radar sensors monitoring the Q3's blind spots and an alert system for the driver. There's also lane departure warning and a safety system which utilises radar to detect a potential impact with other vehicles, cyclists or pedestrians. Adaptive cruise assist is an option and incorporates traffic jam assist which will make long journeys more comfortable. Another option is park assist to make manoeuvring easier in and out of parking spaces and there is a reversing camera to help park. The refreshed Q3 saw the display and operating systems being overhauled and the virtual cockpit is a pleasant place to spend time with an excellent satnav and infotainment offering. One of the big attractions for the Q3 is that there's a very spacious and well-designed cabin to enjoy with practical ideas and durable materials being used. There's a lot to like about the Audi Q3 and it's a stylish offering for those who want a compact SUV which is capable of doing more than its rivals, as well as being enjoyable to drive.
More information about the Audi Q3
To see further specification and images for the Audi Q3, download the official brochure on the official Audi UK company website.
Audi Q3 from First Vehicle Leasing
With our hand picked panel of vehicle lenders and our long established links with the Audi supply chain across the UK, First Vehicle Leasing are well placed to ensure the best of value when it comes time to lease your new Audi Q3 SUV.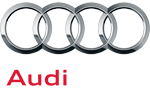 ---
Similar lease / contract hire deals
Check out our vast range of finance offers on new 2020 registered cars!
If you are interested in our new Audi lease deals you may also be interested in lease deals on these makes: