---
Leasing an Audi A7
Stylish and plush coupe
Practical option for high mileage drivers
Audi says its A7 Sportback offers the agility of a coupe and the practicality of a hatchback. It also has an undoubted presence on the road and it's not only a great car to look at, it's also excellent to drive as well. It's a luxurious offering that's a great choice for those who do lots of motorway miles.
Engines and performance for the Audi A7
The Audi A7 has very good engines which for the 55 TFSI houses a 2.0 litre V6 petrol engine producing 340 PS. The car will sprint from 0 to 62 mph in 5.3 seconds and on to a top speed of 155 mph. The engine should return around 41 mpg with emissions of 158g/km. There's also a V6 2.0 litre TDI diesel unit in the 50 TDI variant producing 286 PS and economy of 51 mpg and emissions of 147g/km. Both engines offer excellent levels of performance, both around town and on long motorway journeys.
Equipment and handling
This stylish coupe was brought back to the UK in 2018, with the Audi A7 Sportback offering practicality and stylish motoring. The all-new model features the firm's latest design language with the interior delivering a well-designed and comfortable cabin. There's more space on board since it is longer than the previous incarnation, particularly for those in the rear seats. As with the impressive A8, the Audi A7 features sparkling communications with a 10.1-inch upper touchscreen and a lower screen of 8.6-inches. Both blend into the dashboard when not being used and the infotainment system is intuitive and nice to use. As should be expected, there is a lot of safety and customisation technology on board, including a parking pilot and garage pilot. The system offers autonomous driving and will enter or leave a parking space without the driver needing to sit in the car - they use a smartphone app for this purpose. The two variants available, the Sport and S line, both offer leather upholstery seats with full electric adjustment and LED ambient interior lighting. Common features also include the fully digital virtual cockpit, which is an impressive offering, a smartphone interface and wireless charging for compatible phones. There's also a pre-tension front collision warning, lane departure warning and automatic braking assistance. The S line offers even more equipment, including 20-inch alloy wheels and a sports suspension that lowers the body by 10 mm to give it a more dynamic and agile driving experience. The Sport variant also delivers an agile performance and is well-planted when on winding country roads. While it's a stylish and attractive offering, the Audi A7 Sportback also offers enough practicality to be a useful family car with a fun and rewarding driving experience. Essentially, the A7 offers owners an excellent experience, whether they're looking for a strong performance around town or an extremely comfortable car for long journeys and it is sporty enough to deliver thrills as well as fun when behind the wheel.
More information about the Audi A7
Why not have a look at the A7 on the official Audi UK company website.
Audi A7 from First Vehicle Leasing
First Vehicle Leasing have been proudly leasing Audi for over 20 years. Having established firm links with Audi suppliers from all four corners of the UK over this time, we're very well placed to ensure that you receive nothing but the best of value when it comes time to lease your new Audi A7.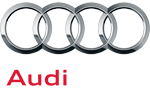 ---
Similar lease / contract hire deals
Check out our vast range of finance offers on new 2020 registered cars!
If you are interested in our new Audi lease deals you may also be interested in lease deals on these makes: