---
Leasing an Audi A5
Why lease an Audi A5?
The Audi A5 is an iconic and elegant looking coupe that has won fans around the world. Now the all-new model is better than ever with improved performance and comfort levels.
ENGINES AND PERFORMANCE FOR THE AUDI A5
There are three diesel and two petrol engines to choose from for the Audi A5 which are not only 22% more efficient but also 17% more powerful. For those who want impressive levels of performance, the new Audi S5 features an excellent turbocharged V6 TFSI unit that produces 354 PS and will sprint from 0 to 62 mph in just 4.7 seconds. For the A5, power outputs for the five available engines range from 150 PS to 245 PS.
The audi A5 EQUIPMENT AND HANDLING
The new Audi A5 has more interior space, a bigger boot and a longer wheelbase. It may be 10 years after the car made its first appearance, but the new model has undergone a technological transformation and subtle styling tweaks that introduce a fresh and contemporary look. It still, however, has an elegant character and graceful presence that the original impressed fans with all those years ago.
A lot of the excellent handling is down to the new chassis which delivers better driving comfort and agility. So, whether drivers are winding along mountain roads are making long motorway journeys, the handling and suspension deliver excellent levels of comfort. It helps too that Audi's dynamic handling system, it's called Drive Select, can change the basic characteristic setup easily so the throttle offers more response, for instance. Indeed, the steering setup will adapt to the A5's speed and take note of the road's feedback and then alter itself dynamically to suit.
Audi make some of the best interiors and the A5 is nothing short of impressive with high quality materials used throughout with a good use of colour to create a pleasant ambiance. Indeed, the level of acoustic comfort matches that for luxurious models and the option of Audi's virtual cockpit, using a 12.3-inch touchscreen display, delivers an excellent cabin to enjoy.
Of the driver assistance technologies, nearly all of them are new or have been extensively revamped including a predictive efficiency system to help save fuel, active lane assist and adaptive cruise control. There's also across traffic assist rear, collision avoidance assist and a parking assistant. Drivers can also enjoy traffic sign recognition.
As should be expected, the Audi A5 comes with lots of equipment including Bluetooth connectivity, a three spoke multifunction steering wheel which includes shift paddles for those cars with an automatic gearbox and a USB charging function.
It should go without saying that the Audi A5 is one of the most attractive and stylish cars on our roads and the all-new version is an inspiring creation that will impress drivers and passengers, particularly on long journeys with high comfort levels and striking performance.
MORE INFORMATION ABOUT THE AUDI A5
To see further specification and images of the Audi A5, download the official brochure from the official Audi UK company website.
Audi A5 from First Vehicle Leasing
First Vehicle Leasing have been proudly leasing Audis for over 20 years. Having established firm links with Audi suppliers from all 4 corners of the UK over this time, we're very well placed to ensure that you receive nothing but the best of value when it comes time to lease your new Audi A5.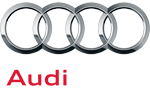 ---
Similar lease / contract hire deals
Check out our vast range of finance offers on new 2020 registered cars!
If you are interested in our new Audi lease deals you may also be interested in lease deals on these makes: