Overview of the Audi A3
The Audi A3 range, a stalwart of Audi's line-up, exudes sophistication and dynamic performance. From its meticulously crafted interiors to its compelling road presence, the A3 offers drivers and passengers a distinguished experience.
With a palette of engine options, each tailored for varying driving needs, and a suite of state-of-the-art features, the A3 is a compelling choice for those seeking luxury, comfort, and efficiency in one complete package.
Audi A3 in a nutshell
The Audi A3, a UK favourite for years, is a signature blend of German engineering with modern innovation. The latest range carries Audi's legacy of crafting vehicles that are both solidily built and dynamic at their core.
Audi A3 - Engines & Economy
Engines
The Audi A3 range offers diverse engine choices, catering to a broad spectrum of preferences.
First, there's the 1.5 turbocharged petrol mild-hybrid, strikingly similar to the Tonale's offering. This beast churns out 150ps and accelerates the A3 to sixty-two mph in a brisk 8.5 seconds. Featuring a four-cylinder engine and the signature S Tronic dual-clutch gearbox, it primarily operates with front-wheel drive. A nifty addition is its small electric motor that can power the A3 in a purely electric mode for brief distances, apt for start-stop urban traffic.
On the meatier side, the A3's plug-in hybrid variant is a spectacle. An all-expensive wheel drive, it boasts a combined power output of 241 bhp, stemming from its 1.4 turbocharged petrol engine and an electric motor positioned at the rear. It's more than just numbers; this variant shoots from 0 to 62 mph in a mere 6.7 seconds. Its Quattro all-wheel-drive system suits those who frequently battle challenging terrains or unpredictable weather.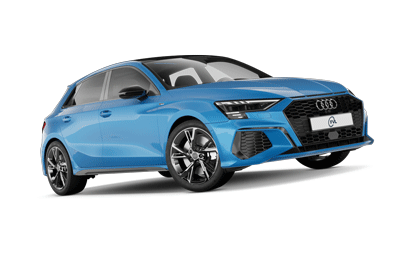 Economy
Audi has tired hard to strike that enviable balance between performance and economy with the A3. The mild-hybrid offers a commendable 47.6 mpg on the WLTP combined cycle. Making long drives more economical and less frequent fuel stops.
For the plug-in hybrid, the A3 claims a battery range of up to 40 miles, perfect for those short urban commutes or electric school runs. With a Benefit-in-Kind tax liability at a mere 10%, it's a boon for company car owners. Charging its 13kWh battery takes two to three hours from a standard home wall box charger. The official WLTP MPG stands tall at 188mpg - ambitious, but it's a marvel in daily usage with regular charging.
Audi A3 - Driving, Space & Equipment
Driving
Driving the A3 is where passion meets the road. It has responsive steering, paired with impeccable road grip and delivers a driving experience that's both confident and exhilarating. The adaptive cruise control and lane assist offer extra comfort for those long highway stretches.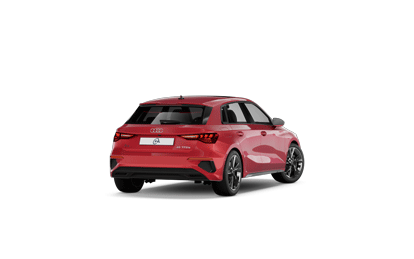 Space
Inside the A3, the space is good. Both the driver and passengers get ample legroom and headspace, with only the six footers getting stuck in the rear. It's comparable to most of the main competition. The boot offers a generous 425 litres, making it spacious enough for weekend getaways or grocery runs.
Equipment
Equipped to impress, the A3 boasts an intuitive MMI infotainment system, a virtual cockpit, and a premium surround sound system. Safety features like adaptive cruise control, lane assist, and an expansive set of airbags ensure that tech-savvy and safety-conscious drivers feel right at home.
Summary
The Audi A3 range, with its eclectic engine choices, top-notch efficiency, and a suite of hi-tech features, continues to set the gold standard for luxury compact cars. Whether you're a purist looking for driving thrills or someone seeking everyday practicality, the A3 has got you covered.
Pros
Diverse engine choices to cater to a broad audience.
Top-tier fuel economy, especially in the hybrid variant.
Luxurious interiors combined with ample space.
State-of-the-art safety and infotainment features.
Cons
The official WLTP MPG for the plug-in hybrid might be overly optimistic.
Higher trims can become pricey.
Rear visibility can feel slightly limited for some drivers.
The infotainment system, though feature-rich, has a slight learning curve.