---
Leasing an Audi A1
High levels of comfort and safety
When it was unveiled, the new Audi A1 Sportback delivered an impressive and sophisticated offering in the premium compact segment. There's a lot to like about the car that was completely redesigned from the ground up and launched in 2018. Designed to deliver great performance around town, it's also a comfortable and impressive performer at speed over long distances too.
Engines and performance for the Audi A1
The first thing to appreciate about the Audi A1 and the engine choice is that there is no diesel engine available so drivers have the choice of a 1.0 litre petrol engine with three cylinders, producing 116 PS or 95 PS. This unit is a sprightly performer whether it's mated to the seven-speed S tronic transmission or the six-speed manual box.
There's also the choice of the 1.5 litre unit with four cylinders producing 150 PS. Fuel economy will be around 59 mpg and emissions of 108g/km for the lower powered engines which also have a top speed of 126 mph to underpin its performance levels - though the turbocharger really does deliver the fun credentials.
Equipment and handling
The completely new Audi A1 Sportback also has a new interior that is driver-focused with a digital instrument cluster.
The cabin also offers ambient lighting with 30 selectable colours, which makes the interior a pleasant place to be at night. The cabin is also larger and more comfortable than its predecessor and there is plenty of space for adults sitting in the rear seats, which may also prove to be an attractive feature for some.
There's also an impressive infotainment offering which is the same as that found on the larger Audis. The system is operated by steering wheel buttons and there's a smartphone-style touchscreen display, along with voice control. Satnav is an option, as is the firm's excellent virtual cockpit which delivers a higher specification than the digital cluster.
Safety equipment is also impressive and it includes a system to keep the car at the correct distance from the vehicle in front, lane departure warning and a speed limiter. There's also a radar system that detects potential accidents ahead and will give visual and acoustic signals to the driver for them to avoid impact.
The Audi A1 Sportback retains its low slung stance so it's a great car to drive around town with nice feedback and direct steering; the engines offer decent levels of performance and it's no slouch when being driven at speed on motorways. The Audi A1 is an upmarket compact car that is easy to drive and economical to run.
More information about the Audi A1
To download the official brochure for the Audi A1 and see further specification and images, visit the official Audi UK company website.
Audi A1 from First Vehicle Leasing
First Vehicle Leasing have been doing fantastic leasing deals on the German icon for over 20 years. Having established firm links with Audi suppliers up and down the UK over this time, we are well placed to ensure that you receive nothing but the best when it comes time to lease your new Audi A1.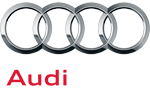 ---
Similar lease / contract hire deals
Check out our vast range of finance offers on new 2020 registered cars!
If you are interested in our new Audi lease deals you may also be interested in lease deals on these makes: