---
Leasing a Suzuki Across
ENGINES AND PERFORMANCE FOR THE SUZUKI ACROSS
There's a lot to recommend the Suzuki Across as a car lease for families and business drivers with emissions of just 22g/km. The battery will deliver a 46-miles all-electric range - and the 0 to 62 mph sprint time is an impressive six seconds.
The Across uses a 2.5-litre petrol engine and an electric motor to deliver 182hp and torque of 270Nm. The all-wheel drive version uses two motors and delivers more power. The Across will use electric power whenever there's enough charge, and the four-cylinder engine will deliver the power when necessary and to top-up the battery.
EQUIPMENT AND HANDLING FOR THE SUZUKI ACROSS
The Suzuki Across is a spacious and well-designed family car, and for those that need genuine 4x4 performance from their vehicle, then the E-Four system will impress. This model uses two electric motors - one on the front and one on the rear axle - to deliver stability on slippery surfaces and confident handling when cornering.
The all-wheel drive system also has a 'trail mode' that will brake an individual wheel should it lose grip - this delivers extra confidence while behind the wheel.
And since this is a rebadged version of the Toyota RAV4, the Across is an impressive offering. It's up against the Peugeot 3008 Hybrid4 and the Ford Kuga PHEV but has enough style and performance to stand apart from them.
The Across is a sensible choice for business users with a low Benefit-in-Kind (BiK) rate with a fuel consumption figure of 282mpg. This figure will vary with the driver's own style and how often they top the battery up.
The interior has a robust and premium look with a 9-inch touchscreen. Standard equipment includes 19-inch alloy wheels, LED headlights, heated seats, adaptive cruise control and leather upholstery.
There is space enough for tall adults and the boot size is a practical 390 litres. The powered tailgate makes access easy - as do the wide-opening doors.
The Suzuki Across is also a safe contract hire car with a five-star Euro NCAP safety rating for crash testing. Safety equipment includes a camera-based adaptive cruise control system, autonomous emergency braking and lane keeping assist.
Essentially, the Suzuki Across offers a stylish and well-made car leasing opportunity, particularly for company car drivers, and there's a lot to like with great performance and nice handling.
MORE INFORMATION ABOUT THE SUZUKI ACROSS
Why not have a look at the Across on the official Suzuki company website? Or why not look at some of these similar car lease deals from First Vehicle Leasing: the Peugeot 3008 Hybrid4 and the Ford Kuga PHEV.
Suzuki Across from First Vehicle Leasing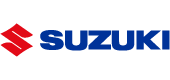 The Suzuki Across is a very good SUV – with lots of space for passengers and a rewarding drive.

The Suzuki Across has a 2.5-litre petrol engine with one electric motor for the front-wheel drive versions, and two electric motors in other models to deliver genuine 4x4 performance.

With the amount of money that new cars can lose, leasing a Suzuki Across makes sense. If you are not fussed about owning the vehicle at the end, it can be the cheapest way to get into a brand-new car.

The Suzuki Across has a five-star rating from Euro NCAP - and lots of safety equipment.

You can lease a Suzuki Across for 24 months to 48 months through First Vehicle Leasing.