---
Leasing an Audi A3
Why lease an audi a3?
Not only is the Audi A3 great to look at as a compact hatchback, it also has one of the best interiors in its segment. The cabin has been well-designed and the use of quality materials helps deliver a comfortable and stylish place to spend time.
It's also a practical choice for day-to-day use and has excellent handling when driven and the engines are responsive and help to underpin the car's driving enjoyment.
Engines and performance for the Audi A3
There are six engines to choose from in the Audi A3 line-up which consists of three diesel units and three petrol. All of the engines are mated to either a six-speed manual box or the firm's seven-speed S Tronic dual clutch transmission.
The power outputs range from 110 PS to 190 PS with the entry level 1.0 litre TFSI unit delivering decent levels of performance from its three cylinders.
There's also an excellent 1.4 litre petrol engine which features cylinder-on-demand to boost efficiency and this engine produces 150 when all of its cylinders are working.
There's also a new 2.0 litre petrol engine producing 190 PS though the most popular choice among drivers is for the 2.0 litre TDI unit with four cylinders producing 150 PS which delivers sterling performance and economy of 70mpg.
Equipment and handling
For those drivers wanting a hatchback with the latest and best infotainment and driver assistance systems, then the Audi A3 will meet this need. Among the attractions is rear cross-traffic assist, traffic jam assist and there are rain and light sensors as well as cruise control fitted as standard. Drivers may also enjoy the firm's smartphone interface, which is also fitted as standard along with their inductive charging system for charging phones. There's also the fully digital virtual cockpit available. The Audi A3 is available as a saloon, Sportback or cabriolet and there's also the option of a plug-in hybrid, which will return around 175 mpg and emissions of just 37g/km.
Along with the excellent engines, the cabin is impressive enough to make the Audi A3 a sound choice for those who are looking for a car that offers great performance, individuality and is a practical vehicle for day-to-day use, particularly with families.
More information about the Audi A3
See further specification and download the official brochure on the official Audi UK company website.
Audi A3 from First Vehicle Leasing
First Vehicle Leasing have been proudly leasing Audis for over 20 years. Having established firm links with Audi suppliers from all 4 corners of the UK over this time, we're very well placed to ensure that you receive nothing but the best of value when it comes time to lease your new Audi A3.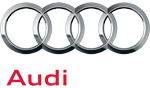 All models of the Audi A3 have been given a 5 Star Safety Rating from NCAP. So you can be sure that the Audi A3 is a safe car.

You can lease an Audi A3 for 24 months to 48 months through First Vehicle Leasing.

The Audi A3 is an excellent car that is packed with equipment and offers an excellent driving experience. It's a practical choice for day-to-day use and has excellent handling when driven and the engines are responsive and help to underpin the car's driving enjoyment. So in short, yes, the Audi A3 is a great car!

The Audi A3 has petrol engines ranging from a 1.0 litre TFSI to a 2.0 litre TFSI, which have a power output range of 110 PS to 190 PS.

There is also a 2.0 litre TDI unit producing 150 PS.

With the amount of money that new cars can lose, leasing an Audi A3 makes a lot of sense. If you are not fussed about owning the vehicle at the end, it can be the cheapest way to get into a brand new car.