---
Leasing a Land Rover Range Rover Velar
ABOUT LEASING A RANGE ROVER VELAR
A RELAXED DRIVING EXPERIENCE IN THE LAP OF LUXURY. ON OR OFF ROAD.
The first thing you're aware of in the Range Rover Velar is just how serene everything is. It's a very quiet drive. This coupled with the loftier driving position makes for a nice experience, if not as engaging as a Porsche Macan or Alfa Romeo Stelvio, it still has that imperiousness that a Range Rover can provide.
All models come with adaptively damped suspension which assists with that floaty ride. The V6 models also come with the air adaptive springs giving even more suppleness and dynamics, depending on what the situation demands. These air springs also allow easier loading of the boot, being able to lower the boot floor.
The Velar can wade in depths up to 650mm, and although a lot of the off-road features are optional, the Velar is very capable off road. Land Rover offer a Dynamic Handling Pack that will come with All Terrain Progress Control, Configurable dynamics, Adaptive Dynamics and Terrain Response 2. With all this off-road kit available it's safe to say a muddy field shouldn't pose a problem.
ENGINES & PERFORMANCE
Four diesel engines are on offer to power your Velar. They have easy names to remember which is a breath of fresh air now-a-days, D for Diesel and then the power output. They have the D180, D240, D275 and finally the top D300. The latter two are the V6 three litre version that also gives you the air springs too. These can do 62mph from around 9 seconds for the D180 down to 6.3 seconds for the D300 unit.
For the petrol line-up things are kept equally simple, they have the P250, P300 and the range topping supercharged P550 SVR Autobiography. The 62mph dash can be seen off in 6.7 seconds for the P250 getting down to a rather spritely 4.3 seconds for that P550.
EQUIPMENT
Configurable. Opulent. Minimalist. Just a few words that describe Range Rovers Velar. The amount of real estate that is given to the media system is phenomenal. Anyone sitting in the Velar for the first time can't fail to be impressed. Two large edgeless black touch screens (one with two twist and click dials for use on the move). Then there is the configurability. Once you get used to using the system you can make it very personalised. Screens can be sub-divided so you can have everything you want on display, at the same time. You can even spec. a heads-up display giving more data. It's very useful, especially for previously un-chartered journeys, you can have your top down map on the top screen and 3D local map in the driver's binnacle.
With the lack of buttons and beautiful leather (and depending what model you chose, the doors and dash can leather and wood on them too) the Velar is a very grown up and modern affair. The elevated driving position gives you a superior view and the clean square lines give way to the aforementioned dash and centre media console set-up.
You'll have your work cut-out when looking to choose your Range Rover Velar. They offer every model with an 'R-Dynamic' body kit that adds some sporty bits in and out. Then you have the different models in the range. The offer the Velar, then S, SE and finally HSE. With all this choice it's worth paying attention to the varying spec. on each. The standard model is just that really, it comes without Navigation or leather. Moving to the 'S' model gets you grained leather, terrain response, larger 19" alloys, upgraded meridian sound, more adjustment in the seats which is now electric and has the memory function, but still no navigation. The 'SE' gets you that amazing digital drivers display, fancier LED Matrix headlights with swishy indicator lights, more sound system, gesture tailgate, navigation makes and appearance and you get another inch for your alloys. The 'HSE' models add onto to the SE spec. adaptive cruise control with stop and go function, 20 way electric adjustable heated and cooled seats with massaging and memory functions, the rear seats have the ability to recline too, leather becomes the perforated Windsor style, and the wheels gain yet another inch, meaning huge 21" rims.
SUMMARY
The Range Rover Velar is a mid-sized, capable and stylish SUV. Brimming with the latest technology, a barrage of off-road features and with a great choice of engine it ticks a lot of boxes. It's also a good size too, without being overly cumbersome.
MORE INFORMATION ABOUT THE RANGE ROVER VELAR
Why not have a look at the Range Rover Velar on the official Land Rover UK company website. Or if you would like to consider alternatives you could look at these alternatives from FVL:- Alfa Romeo Stelvio Audi Q5 BMW X3/X4 Mercedes-Benz GLC Porsche Macan Volkswagen Touareg Volvo XC60
Land Rover Range Rover Velar from First Vehicle Leasing
With cutting edge technology, practicality and bags of style the Range Rover Velar show cases a premium SUV in every sense. First Vehicle Leasing have been leasing new Land Rovers for over twenty years and have developed long standing relationships with our Land Rover suppliers across the UK. With our panel of hand-picked lenders, we can ensure that you will be in safe hands when it comes time to lease your new Range Rover Velar.
Lease your new Range Rover Velar with First Vehicle Leasing today.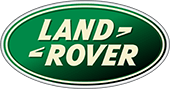 ---
Similar lease / contract hire deals
Check out our vast range of finance offers on new 2020 registered cars!
If you are interested in our new Land Rover lease deals you may also be interested in lease deals on these makes: