---
Leasing a Hyundai Ioniq
Excellent hybrid and electric cars
Well-equipped and nice to drive
The Hyundai Ioniq offers those who are looking for a stylish hybrid or electric family car, a well-equipped offering that is cheap to run. There's a lot to recommend the Ioniq which delivers on all fronts with the all-electric version delivering a range of 184 miles.
Engines and performance for the Hyundai Ioniq
While the Hyundai Ioniq offers an excellent hybrid and all-electric option, the revamp in 2019 saw the battery size increase to 38.3 kWh from 28 kWh. The carmaker also introduced a more powerful motor producing 100 kW from 80 kW previously. There's also regenerative braking and charging takes six hours and five minutes using a 7 kW charger, though the powerful 50 kW chargers can deliver an 80% charge in 57 minutes. The hybrid Ioniq has a 1.6 litre petrol engine with a six-speed automatic transmission - the 8.9 kWh battery gives an electric-only driving range of 30 miles. The hybrid has a top speed of 115 mph and a combined range of 184 miles with fuel economy of 78 mpg.
Equipment and handling
The impressive Hyundai Ioniq is a stylish offering that is packed with equipment. While the exterior was extensively redesigned, the interior is a stylish and comfortable place to spend time with a redesign of the dashboard using new finishes and materials. There's also improved ambient lighting and new multimedia controls. The 10.25-inch satnav system is available on some models and there is smartphone connectivity. For those who want the all-electric version, there's a smartphone app to enable drivers to carry out various functions while away from their vehicle, including the ability to start the car and adjust the climate controls. Some models also have a system that analyses the route and road information to notify the driver that they should be decelerating to help boost fuel consumption. There's also the introduction of e-Call, so should the Ioniq be involved in an accident, the system will automatically contact emergency services. The entry-level model, the Hyundai Ioniq Hybrid SE is well-equipped and offers alloy wheels, daytime running lights, rear parking sensors, cruise control and an 8-inch touchscreen. There's also a rear view monitor, lane departure warning and autonomous emergency braking. Other models come with heated front seats, keyless entry, wireless charging, privacy glass, automatic windscreen wipers, adaptive cruise control and rear cross traffic alert. With the combined power output, the Hyundai Ioniq hybrid offers a responsive driving experience and it is near silent when in electric mode. The car is comfortable to drive, particularly around town, with the chassis and suspension delivering a comfortable ride. Essentially, the Hyundai Ioniq offers families and those who want hybrid or all-electric motoring to enjoy a well-equipped and well-made offering which ticks all the boxes drivers of these cars are looking for.
More information about the Hyundai Ioniq
Why not have a look at the Ioniq on the official Hyundai UK company website and get the latest news about it at The Hyundai Owners' Club.
Hyundai Ioniq from First Vehicle Leasing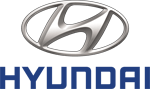 ---
Similar lease / contract hire deals
Check out our vast range of finance offers on new 2021 registered cars!
If you are interested in our new Hyundai lease deals you may also be interested in lease deals on these makes: