---
Leasing an Audi RS E-Tron GT
ENGINES AND PERFORMANCE FOR THE AUDI RS e-tron GT
The Audi RS e-Tron GT car lease comes with a 93kWh battery that delivers a range of 298 miles. There are two electric motors that develop 469 bhp - or with the 2.5 seconds of 'overboost', an impressive 523 bhp - and it is this power that delivers the driving thrills.
The new RS e-Tron GT delivers 637 bhp, or in normal driving mode that will be 590 bhp, for a refined and very quick driving experience. The all-wheel drive keeps the tyres in contact with the road and the steering is surprisingly light and responsive.
Behind the steering wheel of the RS e-tron GT, drivers will do 0 to 62 mph in 3.3 seconds.
It takes just 30 minutes to recharge the battery to 80% of its capacity using a fast charger. Despite the supercar performance, the zero-emissions make this an attractive opportunity for company car drivers since the Benefit-in-Kind (BiK) rate is in the cheapest band.
EQUIPMENT AND HANDLING FOR THE AUDI RS E-TRON GT
Along with the startling acceleration from a standing start, the contract hire Audi e-tron GT RS is nothing short of stunning. From the head-turning exterior design, the interior is one of the best currently available.
There's a lot of technology to enjoy including a 12.3-inch digital cockpit, a head-up display and a B&O sound system.
And this is more than just an impressive all-electric car, it's also a sustainable offering with a vegan interior, and floormats that have been made from fishing nets. Drivers get two trims with the entry level model featuring 20-inch alloy wheels, satnav, LED headlights, a panoramic sunroof and sport seats. Opt for the Vorsprung version and drivers get to enjoy carbon trim inlays, Pro sports seats and Matrix LED headlights that feature laser technology.
The excellent RS e-tron GT comes with 21-inch wheels with its top model having remote self-parking, a head-up display and night vision. This is also a practical car to lease, it has five doors and a rear hatchback to enter the boot. The boot is a useful 405 litres, and there's a 'frunk' of 85 litres under the bonnet.
There is space onboard that offers decent leg and headroom and with the panoramic sunroof, the interior feels airy and spacious.
The RS e-Tron GT, shares the same platform as the Porsche Taycan and the build quality will impress. While the RS e-tron GT has not been rated by Euro NCAP for safety, the Taycan sibling has a five-star safety rating.
There's plenty of safety equipment and some options including traffic sign recognition, adaptive cruise control and rear and front traffic warnings.
Essentially, the all-electric RS e-tron GT, offers more performance than most drivers will ever need, and it's an entertaining car to drive whether it's around town, on motorways or on twisting country roads. They also offer an impressive glimpse into what electric executive coupes could be like but with a high price tag, the contract hire deals will help make what is a startling and impressive car more affordable.
Audi RS E-Tron GT from First Vehicle Leasing
MORE INFORMATION ABOUT THE AUDI RS E-TRON GT
Why not have a look at the RS e-tron GT on the official Audi company website? Or why not look at some of these similar car lease deals from First Vehicle Leasing: the Tesla Model S or the Porsche Taycan.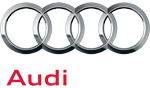 The Audi RS e-tron GT is a very good car with great speed and excellent handling.

The Audi RS e-tron GT has a powerful electric motor that offers excellent levels of performance.

With the amount of money that new cars can lose, leasing an Audi RS e-tron GT makes sense. If you are not fussed about owning the vehicle at the end, it can be the cheapest way to get into a brand-new car.

The Audi RS e-tron GT has the full five stars from Euro NCAP for safety.

You can lease an Audi RS e-tron GT for 24 months to 48 months through First Vehicle Leasing.