---
About Leasing an Audi A4 Allroad
Audi A4 Allroad is excellent four-wheel-drive estate
The Audi A4 Allroad offers an excellent four-wheel-drive estate with impressive levels of handling. For those that need the raised suspension will find a quiet and come for trouble car with plenty of grip.
ENGINES AND PERFORMANCE FOR THE AUDI A4 ALLROAD
Unlike most Audis, the Audi A4 Allroad has a limited engine choice with an excellent 2.0 litre petrol unit along with a 2.0 litre diesel unit and an impressive 3.0 litre diesel engine. The petrol unit produces 249 HP and offers great performance since with the automatic gearbox it can reach from 0 to 62 mph in just 6.1 seconds. Economy will be around 44 mpg. The 2.0 litre diesel unit is slightly slower but delivers good economy of around 58 mpg while the 3.0 litre diesel unit delivers more power and a respectable 55 mpg.
EQUIPMENT AND HANDLING
For those who need an estate car to go off-road and do it well, then the Audi A4 Allroad estate is the car for you. It's a sound choice with the firm's new 'ultra' Quattro all-wheel drive system delivering good levels of grip on a range of surfaces.
The raised suspension means it's a good performer when taken off-road though it's really designed for muddy fields and country lanes. There's a growing demand for this type of car and the underbody cladding helps protect it from scrapes and bumps for those who test out its (light) off-roading credentials.
Indeed, it's a good performer around town where the raised suspension offers little in the way of body roll and the comfort setting for the car's Drive Select system delivers the right levels needed to enjoy a well-made vehicle.
On board, it looks very much like the standard Audi A4 except the Drive Select offering has an off road setting. While satnav is an option for the car, it does come with three zone climate control and 17-inch alloy wheels.
Essentially, the latest version of the Audi A5 Allroad is an impressive creation and for those who need the space and its offroading abilities, it makes for a sound choice; the cabin is comfortable and designed for lots of wear and tear. It's also a great vehicle for long motorway journeys where its abilities and high comfort levels really set it apart from its rivals.
MORE INFORMATION ABOUT THE AUDI A4 ALLROAD
Why not have a look at the A4 Allroad on the official Audi UK company website and get the latest news about the A4 Allroad at The Allroad owners' club and forum site. You may also like to see what they're saying about the A4 Allroad on the Top Gear website.
Audi A4 Allroad from First Vehicle Leasing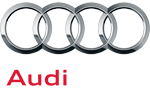 ---
Similar lease / contract hire deals
Check out our vast range of finance offers on new 2019 registered cars!
If you are interested in our new Audi lease deals you may also be interested in lease deals on these makes: