The premium compact segment has been boosted with the appearance of the all-new BMW X1 car lease model and the firm's first-ever all-electric iX1.
This is the third generation of the model and the new iX1 xDrive30 is based on a flexible vehicle architecture.
It features an electric motor on each axle with a 64.7 kW battery offering a range of 272 miles with a power output of 313hp and torque of 494Nm.
Drivers will be able to enjoy a battery-powered range of 55 miles and the battery can be recharged within eight hours.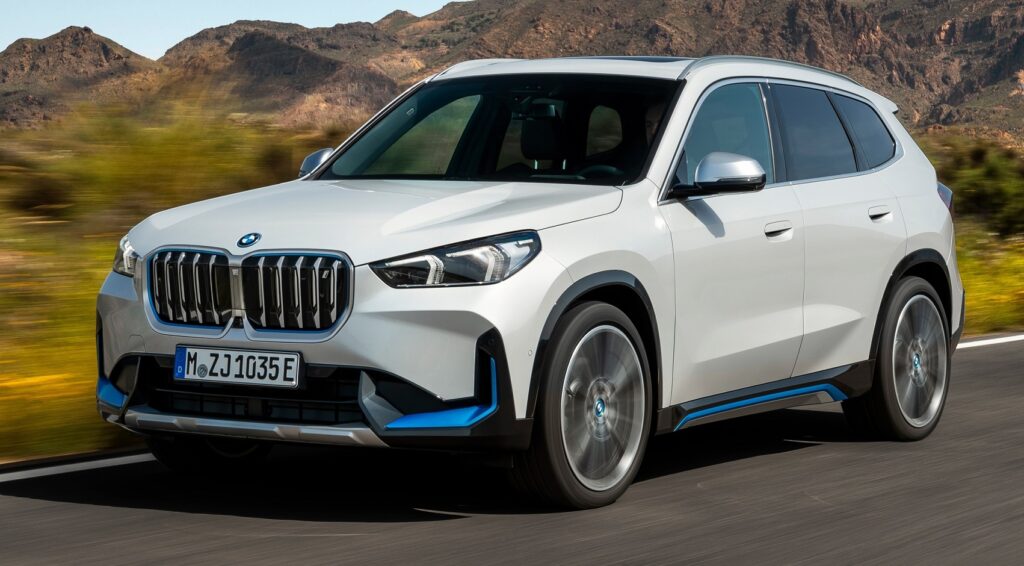 Contract hire BMW X1 is available
The contract hire BMW X1 is available with a choice of one petrol and two diesel engine choices.
BMW is also promising that they will offer plug-in hybrids soon after the X1 launches. These models will come with a three-cylinder petrol unit and seven-speed automatic transmission.
The X1 has a choice of five models, with BMW offering it in Sport Premier, xLine Premier and xLine Premier Pro.
Drivers also get the variants of M Sport Premier and M Sport Premier pro.
The new model is slightly larger than the version it replaces to deliver more space in the cabin.
Dynamic silhouette shape
There are new slim LED headlights fitted as standard and there's a dynamic silhouette shape to help the car stand out in what is a growing competitive market.
Other standard features include 20-inch alloys, and the firm's curved display that dominates the dashboard.
The curved display consists of a 10.25-inch information screen, and a 10.7-inch control screen.
These merge together to appear as a single unit that sits behind a continuous glass surface.
There's also the new Operating System 8 to deliver seamless interaction which is standard on most variants.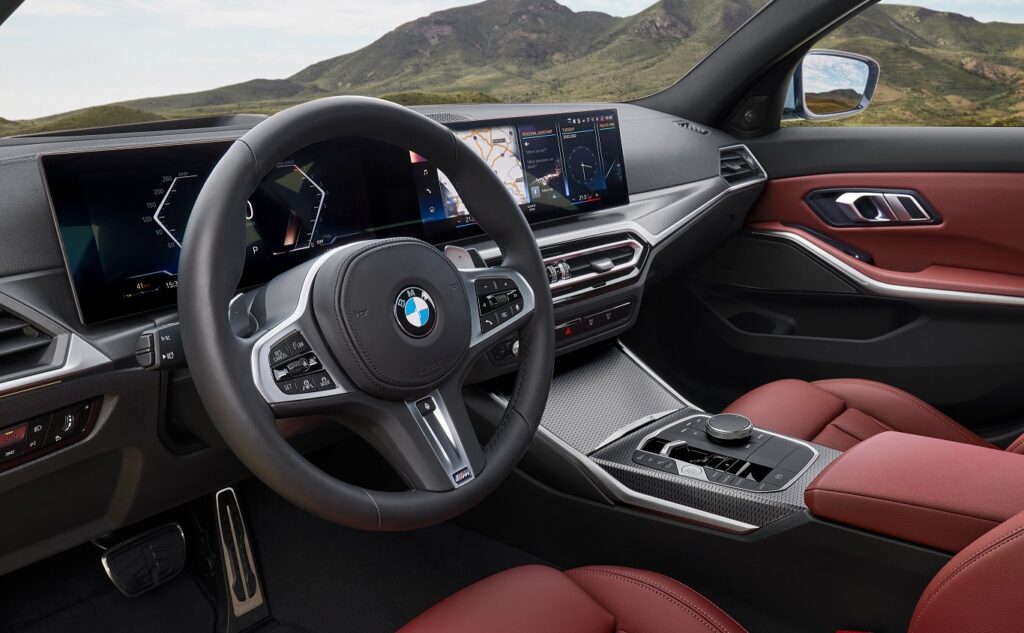 New X1 and iX1 lease range
BMW also says that its new X1 and iX1 lease ranges feature new seats that have been designed for long journeys and come with extended functionality with more depth and seat angle adjustments.
There's plenty of space in the rear seats for adults and a sport leather steering wheel is fitted as standard.
The new BMW X1 car lease range, plus the impressive iX1, offer drivers a premium compact SUV that is packed with luxury and style and low running costs.