Car Leasing does not have to be a scary or complicated process. First Vehicle Leasing can help steer motorists towards a great car leasing deal in London, with a wide range of quality vehicles and affordable plans.
All too often, choosing the right company to lease a vehicle from can be as complicated as navigating through the vast network of streets that make up this bustling capital city.
First Vehicle Leasing, however, offers a more straightforward approach, with a huge fleet of pristine vehicles and no-nonsense advice for companies and individuals – all backed up by a team of trained staff dedicated to helping customers find the best vehicle and finance plan for their needs.
Why Choose Car Leasing?
Car leasing has several advantages over buying a vehicle outright. After all, any new car starts to depreciate in value as soon as it's driven off the forecourt and, if the owner continues to drive it for many years, can often accumulate huge repair and maintenance bills.
When choosing car leasing from First Vehicle Leasing, customers only pay for the length of time the vehicle is in their possession. For example, a car worth £12,000 today will depreciate to £5,000 in three years' time. Therefore, customers need only pay the difference of £7,000 through a series of equal monthly payments for the duration of the contract. After this, they simply hand the car back without having to worry about selling or trading it in and choose another brand new vehicle to drive away in.
Why Choose us for Car Leasing in London?
There are many reasons why customers looking for car leasing in London keep coming back to First Vehicle Leasing. Firstly, the team of experienced staff at this established company has forged strong links with some of the UK's largest finance houses and can choose from 12 different finance company quotation systems instantly, which all adds up to the most competitive vehicle leasing deal on the market for customers.
Secondly, First Vehicle Leasing has a solid relationship with many car manufactures, meaning the team can often negotiate excellent supply terms and, if necessary use manufacturers' quotation systems to get the best deal.
Thirdly there are times when having your own car can suck and when car leasing would just take away a lot of headaches and even costs of a self -owned vehicle.
With First Vehicle Leasing, customers can choose vehicles from the world's biggest car manufacturers, including Alfa Romeo, Audi, BMW, Citroen, Mini, Nissan, Porsche or Volkswagen, so whether it's a family saloon or a stylish sporty model, there's certain to be a car leasing deal that perfectly meets their requirements.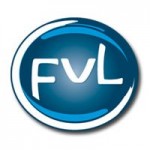 So, to get more money for your motoring, contact a member of the experienced team at First Vehicle Leasing and drive your dream car away today or check out our latest Car Leasing Special Offers