Fans of the Audi TT will appreciate the new TDI Quattro which delivers sterling performance even in the worst of driving conditions.
The all-wheel drive helps to boost the car's appeal and the new Audi TT 2.0TDI which delivers 184 PS helps to extend what is already an impressive range of cars.
Along with excellent traction, the TT combines this with strong performance and high efficiency.
Audi TT TDI offers optimal all-weather performance
The carmaker says the Audi TT TDI offers optimal all-weather performance which is helped by the excellent six speed S tronic gearbox.
Power is delivered to both axels via an electrohydraulic multi-plate clutch and for everyday use the engine's power will mainly go to the front wheels but should the car detect a slip in traction then within a few milliseconds the torque will be sent to the rear wheels as well.
Indeed, the electronic stabilisation control system utilises selective torque to help deliver better handling and more stability. The system also applies the brakes on corners to deliver a safer cornering experience.
Audi TT TDI will deliver the ability to carry out safe, controlled drifts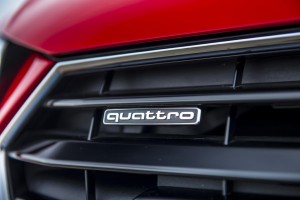 For those who fancy putting the system to the test, the Audi TT TDI will, on low friction surfaces, deliver the ability to carry out safe, controlled drifts thanks to the permanent all-wheel drive system.
The 2.0 litre engine should see the TDI quattro S tronic sprint from 0 to 62 mph in 6.7 seconds and on to a top speed of 145 mph; it should deliver economy of 54 mpg and emissions of 137g/km.
Get this car on personal contract hire
The market for the new TT quattro should be fairly sizeable since around half of all Audi customers around the world opt for the firm's quattro system.
The new car also boosts the TT portfolio which offers potential drivers seven engine and transmission variants and of these, five are excellent petrol versions.
First deliveries of the new Audi TT TDI will begin next spring and while pricing for the new car has not been revealed the order books will open early next year too.