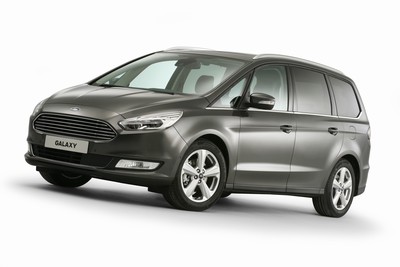 The all-new Ford Galaxy has been unveiled and it's a cracking package from the carmaker at the top of their game.
The new version includes the option of intelligent all-wheel drive for improved traction and road-holding and prices start at less than £26,500.
Ford says that its new all-wheel drive system measures the traction for all four wheels continuously and calculates where it needs to deliver the engine torque.
The Ford Galaxy now gets the system alongside the all-new Mondeo, the Edge, the Kuga and the S-Max.
The new Galaxy range comes in three trims, the Zetec as well as the Titanium and Titanium X.
Safety and innovations for the Ford Galaxy
There's no doubt that this seven-seater provides a high level of safe travel with a number of great innovations.
There's also class-leading refinement on board the Ford Galaxy as well as some excellent driver assistance technologies.
This is another 'world car' from Ford so the same vehicle is available around the globe with just a few minor adjustments for a particular market.
The seating can be changed easily, and there's plenty of load space with the rear seats removed, which can be done at the press of a switch.
The front seats come with the firm's massaging contour offering and an improved suspension delivers a quieter and smooth ride.
The cabin is also higher so there's more headroom for passengers.
Standard equipment for the Ford Galaxy
However, the Ford Galaxy features a range of impressive kit as standard including an intelligent speed limiter which uses a system to scan traffic signs and adjusts the vehicle speed to stay within the speed limit.
There's also pre-collision assist and pedestrian detection systems which should reduce the severity of a frontal collision and, indeed, help drivers avoid some potential impacts altogether.
There's also a front split-view camera to boost the driver's field of vision when pulling out from a junction or parking space. The image is displayed on the vehicle's a high-res touchscreen, located in the centre console.
Drivers will also find that the all-new Ford Galaxy comes with the firm's excellent adaptive steering technology to optimise precision and manoeuvrability.
Get this car on personal contract hire
The vehicle also comes with glare free high beam technology to prevent drivers in oncoming vehicles being dazzled by the lights.
The all new Ford Galaxy was unveiled in April and this will go on to be a major player in a popular people carrier segment.