Special Offers on UK Car Leasing
Looking for UK car lease special offers to pay less every month?
You've come to the right place!
Our customers know that our regular prices for first-rate service are already the most attractive in the UK, so when we announce our special offers you just know that they are absolutely unbeatable with the lowest payments per month - don't miss them! Our special offers are limited in time as availability can change as the specials are usually snapped up, so don't forget to come back to the site regularly to see our latest uk offers and get a personalised quote.
So how can we put together contract hire specials at such low prices?
At First Vehicle Leasing we continuously negotiate with UK dealerships and finance companies, month by month, to get unbeatable discounts and bring our customers the most impressive car leasing and contract hire special offers. We have more than 15 years of experience of the UK car lease market - both for business leasing and personal leasing deals - and our special offers cannot be beaten.
Call our team of leasing experts for free on
0800 298 2030

for more information about our special offers or get a quote with the lowest monthly payments.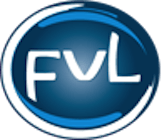 Our reductions on car lease offers change on a regular basis so individuals looking to lease a car at an attractive price will not be disappointed. The no-quibble car lease specials that we offer are impressive and value-for-money which many people who are new car leasing will barely be able to believe.
We also run special car lease offers on business vehicles too, which helps firms around the UK get better offers, and helps brings the costs of running a company vehicle down. These business leasing and contract hire discounts are incredibly popular with our business customers who know they can rely on us ofr low payments with great customer service and aftercare.
Call us now for free on
0800 298 2030

to find out what we can put together for you or your business to make our car leasing offers even more special!
How you can help charity support with First Vehicle Leasing
First Vehicle Leasing has initiated a special fundraising initiative for Maggie's whereby it will donate £10 for every vehicle leased from our 'special offers' vehicles on our web site to the charity.
Providing free practical, emotional and social support to people with cancer and their family and friends, Maggie's follows the ideas about cancer care originally laid out by Maggie Keswick Jencks. Built in the grounds of NHS cancer hospitals, Maggie's Centres are places with professional staff on hand to offer the support people need.
Andy Watson, Business Development Manager of First Vehicle Leasing, said: "As part of our Corporate Social Responsibility policy, we are delighted to be supporting Maggie's fundraising efforts.
Special care and support by a dedicated team
"Given that everyone knows someone whose life has been affected by cancer, including members of our own staff, we felt driven to establish this initiative and hope that it will help Maggie's in the provision of the practical support people need."
Tricia Imrie, Maggie's Centre Fundraising Manager Glasgow, said: "We're delighted with the generosity shown by First Vehicle Leasing through this initiative. It will make a meaningful contribution towards ensuring we can continue to provide practical, emotional and social support for people with cancer, their friends and families.
"Our Centres offer a free evidence based programme of support and thanks to their fundraising initiative, First Vehicle Leasing's help will mean we can continue with this vital work."