Personal / Private Car Leasing
Take out a personal leasing agreement and enjoy the benefits of smarter motoring.
Car leasing is becoming an increasingly popular way to own a new car in the UK but it's is not just restricted to companies. Instead, growing numbers of individuals are appreciating that they can cut their motoring costs by getting a deal on personal car leasing.
The terminology might be slightly different, but the two packages offer the same great deals on new car ownership. One reason for the growing popularity of personal hire contracts is the increasing number of companies in the UK which are now not supplying company cars, and instead offering a personal allowance. Employees can use this allowance to get the same benefits of having a company car – which is to own a new car and not be troubled if things go wrong.
The best for personal / private car lease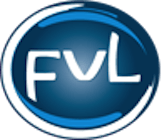 First Vehicle Leasing is the leading private company for personal car leasing in the UK - we understand what customers want and deliver it well. We have great customer service which offers a no quibble – no hassle policy of dealing with you.
We also promise to offer choice, value and affordability.
Personal leasing on a budget
Don't worry if you don't have an employer's car allowance, we still offer the best contract hire deals in the UK. A private lease car is the best way to own and run a private vehicle today and is cheaper than actually owning a new car. When it comes to personal car leasing there is only one company worth checking out and that's First Vehicle Leasing.
Our success in private car leasing is built on the happiness of our customers. Over 94% of our customers recommend us.
You can run a personal car lease without any headaches, as well as saving money on your motoring costs which really is a smarter way to motor.
Contact us today to get your personalised car lease offer.
Call us now on
0800 298 2030

to see what our personal car lease deals can do for you and your budget.