Car lease calculator: Get the best quote
Find the Best Car Lease Quote Today at First Vehicle Leasing
Get the car you want in five easy steps...
Try our online car lease price calculator to work out your best UK car lease quote.
Everyone would love to own a new car for the lowest price possible and that's what car leasing deals can bring. Use our online calculator for an instant idea of our latest offers.
Do the sums to see the advantages of car contract hire
The prices quoted on the the site are the real prices you pay with no added extras, aside from our standard administration fee on a successful credit acceptance. In the results, click on the link to calculate the cost with or without the VAT.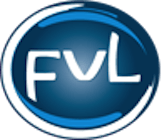 Here are just some of the benefits for leasing and contract hire:
Drive a better car than you could afford with outright purchase
Avoid the impact of depreciation that you get when you buy
Get a new vehicle on the road for less
A fully-maintained lease deal means no expensive servicing costs
Flexibility - get a new vehicle every two to four years
Fixed monthly payments make it easy to budget
Why First Vehicle Leasing™ adds up to a great deal
First Vehicle Leasing™ is a major player in the UK, in business since 1999, and we offer lots of great car leasing offers to individuals and businesses alike. We continuously negotiate with dealerships and finance companies to get the best discounts possible for car lease deals for our customers. With 15 years experience in listening to customers, we understand that only the best car lease deals will do.
Top Car Leasing Deals for Both Personal and Business Contracts
Whether it's personal contract hire or business contract hire, when it comes to finding the best formula for car leasing deals in the UK, you won't have to search any other sites for car lease deals because we offer unbeatable prices.

If you prefer to talk, please call one of our experienced advisors for free on 0800 298 2030 six days a week.
Have a look at some of our most popular deals
Unbeatable Car Lease Deals