Car lease calculator: Get the best quote
Find the Best Car Lease Quote Today at First Vehicle Leasing
Get the car you want in five easy steps...
Try our quick online car lease price calculator to work out your best UK car lease quote.
Everyone would love to own a new car for the lowest price possible and that's what car leasing and contract hire deals can bring. Use our quick online cost calculator for an instant idea of our latest offers.
Calculate the monthly payments online to see the solid advantages of car contract hire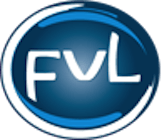 The prices quoted on the the site are the real prices you pay with no added extras, aside from our standard administration fee on a successful credit acceptance. In the results, click on the link to calculate the cost with or without the VAT.
What are the benefits of our low monthly-rate online leasing and contract hire quotes?
Finance a better car than you could afford with the cost of outright purchase
No matter what kind of car you need or prefer, from a small urban runabout to a powerful luxury car, contract hire enables you to get a higher grade car than you would be able to afford if you bought it outright. Or if you just want lower monthly payments we have offers for under £100. Why settle for less when you can gave more?!
Low-price lease hire maintenance options
All of our online car lease deals come with a maintenance option, so for a little bit extra per month, you're covered against the cost of servicing which can prove expensive. Fixed monthly payments make it easy to calculate your car finance, keep costs down and avoid having nasty surprises.
New cars are more reliable for you and your family
Family life and professional life can be hectic and stressful and it's often a rush getting everything done. There's nothing worse than having a breakdown during a busy day and being late to work, late for picking the kids up or just stuck on the side of the road waiting for a tow truck. Leasing a brand new car brings you the peace of mind that it will always be there when you need it!
Avoid the impact of depreciation rate that you get when you buy
It's often said that a new car loses half of its value when you drive it off the garage forecourt - but not with contract hire. When you get to the end of your contract you can simply change for a brand new version of your car, upgrade to something better or just try out a car you've always fancied driving. The headaches of trying to sell the car on and finding something acceptable are over!
Save money with a lower rate of fuel consumption
You can also take advantage of improvements in fuel efficiency with new vehicles to keep costs down as UK fuel costs rise. More and more of the latest generation cars come with amazingly low fuel consumption which can quickly add up to big savings.
Why financing a car with First Vehicle Leasing contract hire adds up to a great deal
First Vehicle Leasing™ is a major player in the UK, in business since 1999, and we offer lots of great online car leasing offers to individuals and businesses alike. We continuously negotiate with dealerships and finance companies to get the best discounts possible for car lease deals for our customers. With 15 years experience in listening to customers, we understand that only the best car lease and contract hire deals will do and we have a wide range of solutions for financing your ideal car. Our customers rate our prices and service.
Top online UK Car Leasing Deals for Both Personal and Business Contracts
Whether it's personal or business, when it comes to finding the best formula for car leasing deals in the UK, you won't have to search any other sites for car lease deals because we offer unbeatable prices. Just use our quick online price calculator to see your ideal UK leasing offers. If you're a company you can see more details about our incredible UK corporate deals on our business leasing page.
If you prefer to talk why not call one of our experienced advisors for free on 0800 298 2030 six days a week.
Looking for more quick online car quotes?
... And finally, to finish on a lighter note, here are some of the best quotes about cars :
"Money may not buy happiness, but I'd rather cry in a Jaguar than on a bus."
Françoise Sagan

"With each replacement of parts, a car slowly becomes Chinese."
Mr. Kuniyasu

"No other man-made device since the shields and lances of ancient knights fulfills a man's ego like an automobile."
Lord Rootes

For more excellent car quotes why not visit
one of the best quotes sites
!