Seat's new three-door version of its popular Leon model really is a head turner.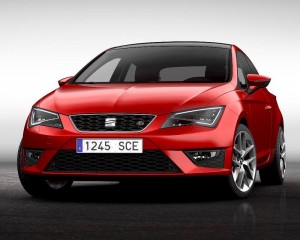 Seat's new Leon SC
And, unlike some other carmakers, Seat has made the Leon SC shorter so it has a more muscular stance.
That's not so say that there's a compromise on space because there isn't.
Shortening the wheelbase by 35mm helps the car's agility and despite the car's rear headroom and boot space remains the same as the five-door version.
The Leon SC comes with efficient and powerful engines and, as part of VW, is well built – inside and out. All engines feature direct injection with turbocharging and combine outstanding efficiency.
The TSI and TDI units, ranging from 1.2- to 2.0-litre, cover a performance spectrum of 105 PS to 184 PS. Every one combines power with cost effectiveness, with the cleanest 1.6-litre TDI emitting less than 100 g/km CO2.
Drivers of the five-door Leon will know it's a nice car to drive and this version should be no different – indeed it should have better handling since its chassis has been retuned to be impressive when driving every day and for 'engaging driving dynamics'.
Buyers will also find that it's packed with technology, including state-of-the-art infotainment and intelligent driver assistance systems.
The new Seat Leon SC will make its debut at the Geneva Motor Show and then they will open the order book for later in the year and, just like the five-door Leon, the SC is offered in S, SE and FR specifications in the UK.
There's no word on prices yet but with the five-door Leon starting at around £15,500, you should expect the Leon SC to be around £500-£1,000 less than that.
Leasing costs will be less and potential buyers should check out the special offers that will be offered by leasing firms once the Seat Leon SC is officially available.