The new, bigger Rav4 has made it's worldwide debut at the LA Auto Show.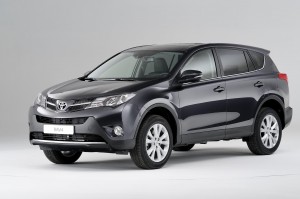 Toyota's new Rav4
The car that essentially started the 4×4 compact market and has sold more than 4.5million models around the world is still an important vehicle for Toyota.
The new version looks like a departure stylewise from the model we currently see on our roads.
Instead, it has narrower, wider lights at the front and rear with some hard design edges and a distinctive belt line running down the side of the car.
I remember when the Rav4 was first shown as a concept car and due to public demand, Toyota put it into production and has never looked back. The sector it created now has 20 different models competing for buyers and by the end of last year, Toyota had shifted 155,000 units in the UK.
Now the fourth generation is being produced and it has more cabin space, bigger load capacity and greater comfort. The Rav4 has new engines for the line-up and an Integrated Dynamic Drive System helps deliver better on-road dynamic performance.
The new Rav4 has been created to meet requirements for a five-star rating in Euro-NCAP crash testing.
Spec and price details for the UK model range will be announced shortly.
* In case anyone didn't realise the name Rav4 originally stood for Recreational Active Vehicle 4-wheel drive and was conceived as an "urban" all-wheel drive vehicle with a monocoque chassis rather than body-on-frame construction, and independent suspension. Power came from a relatively small 2.0-litre, transverse mounted petrol engine. Considering that most people who buy big 4x4s never take them off-road, this car was a winner from day one.