It is being pitched as a desirable alternative to mid-sized SUV and hatchback rivals, and there's a lot to like about the electric Citroen e-C4 X car lease range.
It follows in the footsteps of the Citroen C5 X and offers a cross-segment design with the silhouette of a fastback, and the spaciousness that comes with a four-door model.
The new car features a 100kW powertrain and has a range of 223 miles that drivers get to enjoy in near silence.
There's also a 510-litre boot to make it a practical choice, particularly for families.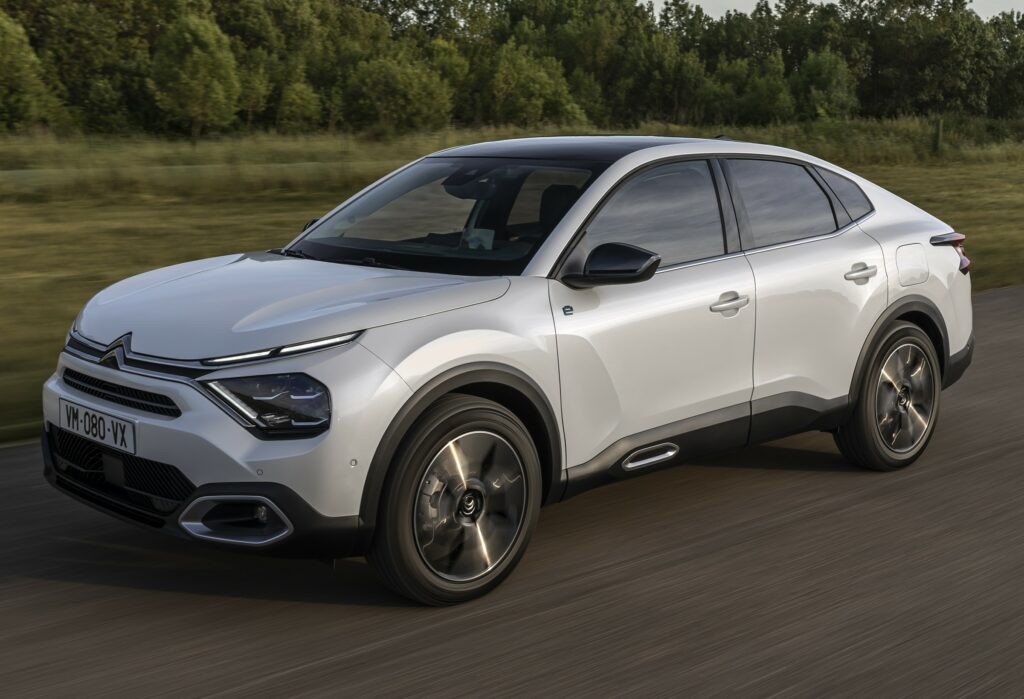 Contract hire Citroen e-C4 X
The all-electric drivetrain for the contract hire Citroen e-C4 X develops 136 hp, with torque of 260 Nm.
That power is available instantly, and drivers get to enjoy a 0 to 62 mph sprint time of 9.5 seconds and a top speed of 93 mph.
It helps that there's regenerative braking that will partially re-charge the battery and help boost range while on the move.
Drivers get three driving modes: sport, normal or eco. These are easily selected using a mode selector that is fitted to the centre console.
Efficient driving mode for the new e-C4 X
The most efficient driving mode for the new e-C4 X is eco, with sport delivering the highest performance levels and normal delivering a balance of the two.
Charging takes seven hours using a 7.4 kW wall box, and there's the option of an 11 kW onboard charger to use rapid chargers so the battery will take 30 minutes to recharge to 80% of capacity.
Drivers can also pre-condition the vehicle using the app so the cabin can be warm or cool depending on need.
Features the latest generation of infotainment
The new model also features the latest generation of infotainment, which we first saw in the Citroen C5 X.
It consists of a 10.0-inch HD screen that is easily personalised.
There's also natural speech recognition to carry out instructions and answer questions.
The car also features over-the-air map updates, so the satnav is updated automatically every month with the latest information.
Citroen has also added four USB sockets for easy tablet or phone charging.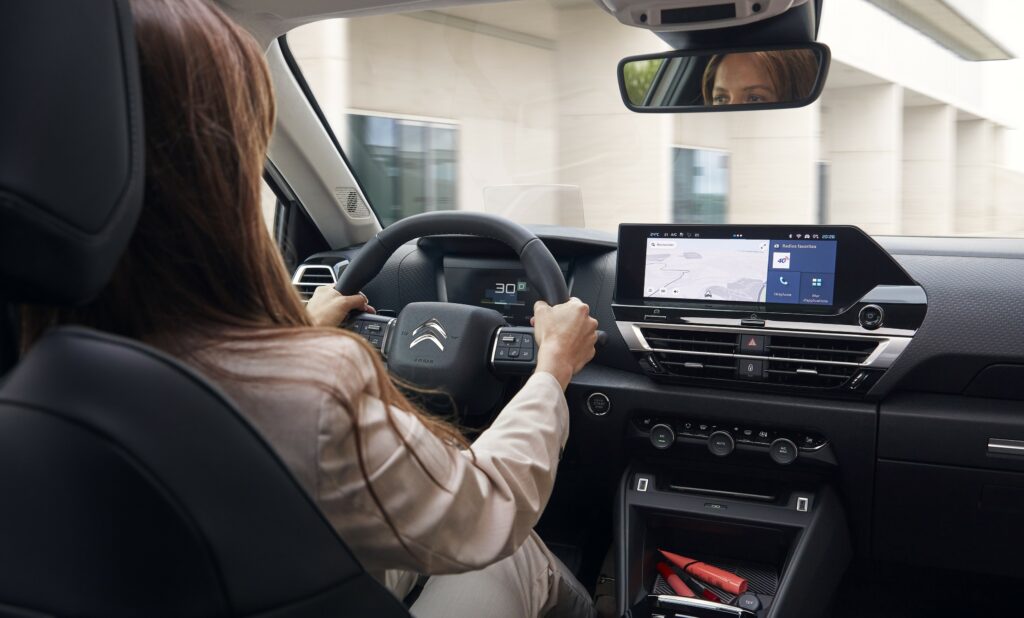 Cabin is a calming and stress-free experience
Citroen also says that the cabin for their new e-C4 X is a calming and stress-free experience.
The aim is to deliver well-being for everyone in the vehicle with advanced comfort seats that are ideal for long journeys.
There's also the firm's advanced comfort suspension to deliver serenity and comfort that feels like a magic carpet ride, regardless of the road surface.
The all-new electric Citroen e-C4 X car lease range is a stylish and well-designed offering and the contract hire packages are certainly worth considering.