This is the impressive new Toyota RAV4 car lease model that begins production later this year and offers a raft of connectivity, multimedia and safety upgrades.
Toyota says these additions will boost life onboard with a customisable digital driving instrument display and new multimedia systems.
There are also improvements to safety and new functions have been added to the firm's 'Safety Sense' offering.
The upgrades will be rolled out across the range of RAV4 plug-in hybrid and hybrid electric models.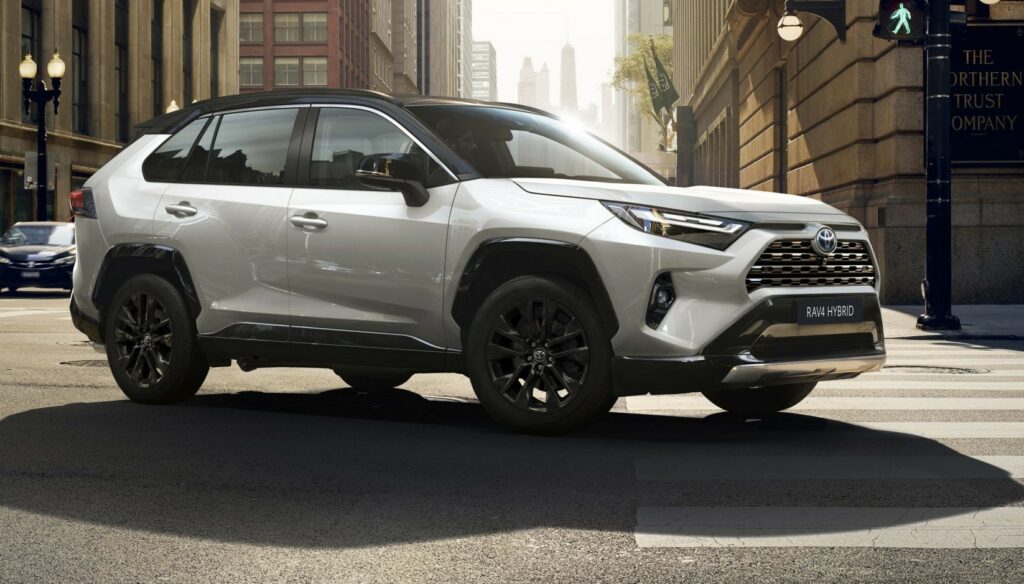 Toyota RAV4 contract hire range
Drivers get a larger 10.5-inch multimedia display in the Toyota RAV4 contract hire range with a high-definition colour display.
There's accurate journey planning and updated information with the cloud-based navigation offering.
Toyota is also offering live traffic details and information about available parking spaces when drivers arrive at their destination.
The new RAV4 includes a four-year 'Smart Service' over-the-air data package so the multimedia and navigation systems can be accessed without having to pair a smartphone first to the vehicle.
More remote functions for the new RAV4
There are also more remote functions for the new RAV4 without the driver having to be near or in the car.
That means if you're worried that the doors are unlocked or you have left a window open, you can confirm that the vehicle is secure with remote notification.
This is a standard feature on the new model and drivers can also unlock and lock the car doors – which is ideal if someone needs to clean the car or drop off a parcel and needs access to the vehicle.
The system also enables the flashing of the hazard lights so the car can be found in a busy or large car park easily.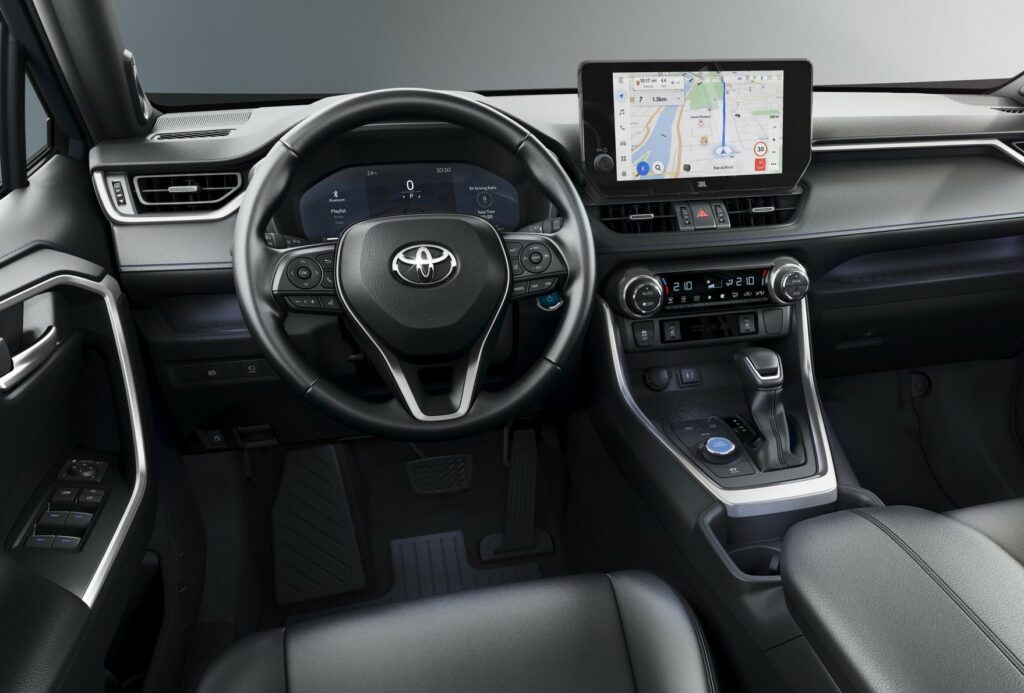 Improvements to the firm's 'Safety Sense' system
The improvements to the firm's 'Safety Sense' system includes junction support for the pre-collision system so it is safer to turn when at a junction.
The system detects if the vehicle will cross into the path of oncoming traffic and also pedestrians.
Another new addition is emergency steering assist to help drivers avoid a pedestrian who may have stepped into their path but also keep control of the car and remain in its lane.
There's also an offering to detect and then react to parked vehicles and bicycles and the same system will also detect oncoming traffic in the RAV4's traffic lane and reduce the potential of a head-to-head collision.
The Toyota RAV4 car lease range is one of the most popular SUV vehicles available in the world and the new additions will help to boost its popularity in an increasingly competitive segment.