The new Mercedes GLC car lease range offers an electrified drive from the plug-in hybrid that will give drivers 60 miles of battery power.
The carmaker says that this is a perfect fit for everyday driving and the GLC's all-wheel drive system will deal with any terrain, both on-and off-road.
The new model also offers more agility and comfort, and the rear axle steering delivers improved manoeuvrability.
There are high hopes that what has been the carmaker's bestselling model over the past two years will continue to be very popular with drivers.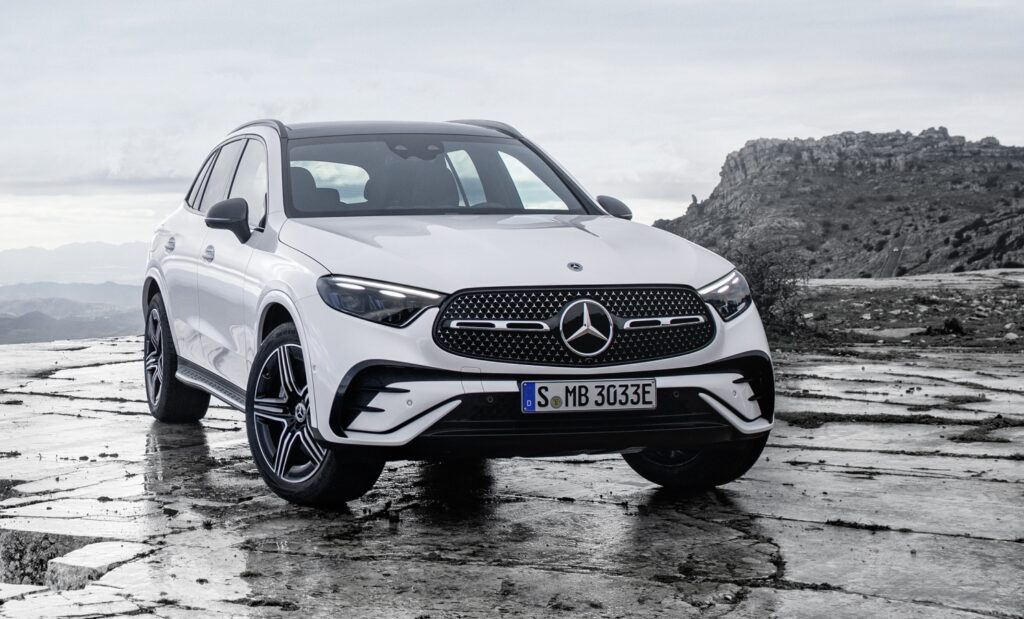 The contract hire Mercedes GLC
And there's a lot to like with the contract hire Mercedes GLC that comes with a choice of either four-cylinder petrol and diesel engines and either mild or plug-in hybrid technology.
The plug-in hybrid offers the firm's fourth generation of the tech with an electric output of 100kW and torque of 440Nm.
There's an electric driving mode to deal automatically with most routes and battery power is the priority energy source when driving around town.
The mild hybrid offers more power when starting up and the system also boosts fuel economy by enabling a 'gliding' function and a brake recuperation system to top up the battery.
Standard equipment for the GLC
The standard equipment for the GLC has also been boosted significantly with smartphone integration, large displays, heated front seats and wireless charging.
There's also a longer list of individual options and popular features have been bundled into equipment packages to replicate buyer behaviour.
Mercedes says that it's possible to configure the GLC as it has never been done before with drivers able to choose the wheels, trim, upholstery and the paint finish.
The interior has also been refreshed with a 12.3-inch high-resolution display that sits in front of the driver, and there's an 11.9-inch central display that sits in the centre console.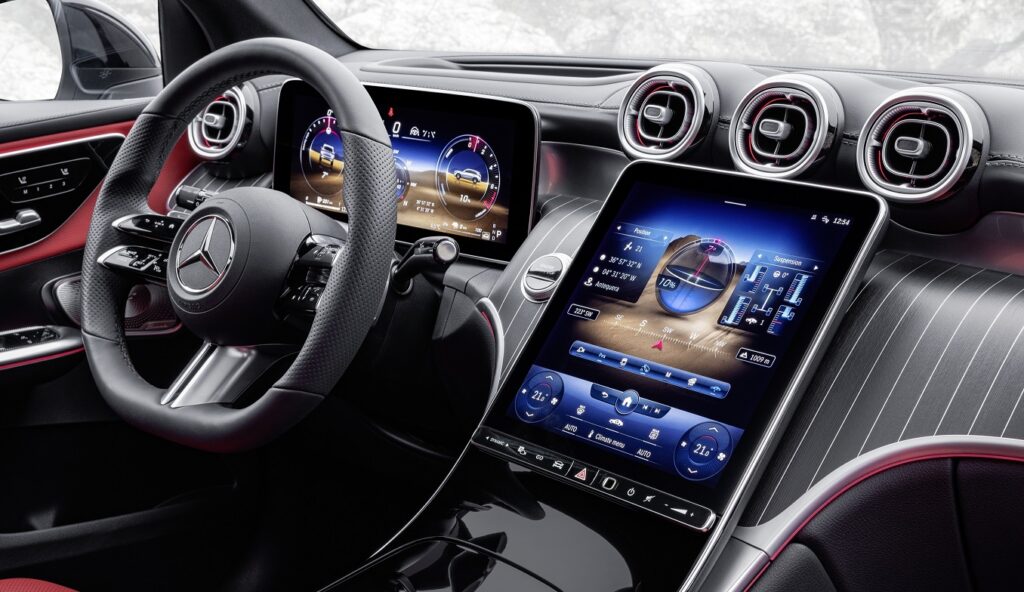 New Mercedes GLC leasing range
The new Mercedes GLC leasing range has seen the suspension being boosted to improve safety and agility which helps to deliver driving enjoyment.
The rear-wheel steering operates at speeds of less than 35 mph and will steer in the opposite direction to the vehicle's front wheels by up to 4.5°.
This essentially shortens the wheelbase and makes it more manoeuvrable and agile as a result.
The vehicle is also packed with safety kit, including the active distance assist system that will react at speeds of up to 60 mph to avoid a stationary vehicle that is in the road ahead.
The new Mercedes GLC car lease range is an impressive offering in a competitive segment and it's no surprise that it has been a best-seller with the latest generation set to prove even more popular.