This is the new Land Rover Defender 130 car lease model that adds the opportunity for seating eight adults in comfort in an all-terrain vehicle.
The new 130 body design, just like the defender 90 and the 110, has been inspired by the original Defender and will, the carmaker says, transport up to eight adults effortlessly across any terrain.
The new model features a range of interior and exterior design enhancements, plus technology to help distinguish it from rivals and this includes its own range of paint choices.
The passengers have three rows of seating with lots of space in what is an airy and bright cabin.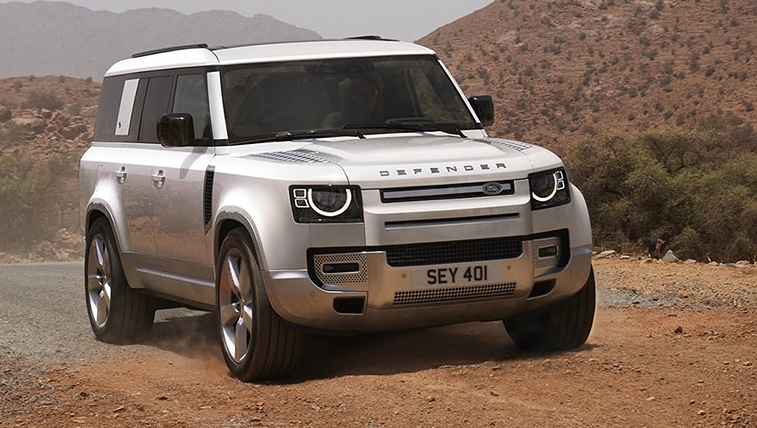 Contract hire Land Rover Defender 130
The contract hire Land Rover Defender 130 has a choice of mild-hybrid diesel and petrol engines.
The D300 offers a 3.0-litre diesel engine with six cylinders producing 300 hp and torque of 650Nm.
There are two petrol engines, both are 3.0-litres and produce either 300 hp or 400 hp and torque of either 470Nm or 550Nm.
The most potent is the P400 which will sprint from 0 to 62 mph in 6.6 seconds, while the P300 will complete the sprint in less than eight seconds.
All models are fitted with the firm's intelligent all-wheel drive system and their eight-speed automatic gearbox is standard.
There's also electronic air suspension that comes with adaptive dynamics and Land Rover's advanced Terrain Response System to deliver driver confidence and unrivalled off-roading capabilities.
Defender 130 lease range
The interior for eight people in the Defender 130 lease range is spacious with a range of material and colour options to deliver a refined experience.
The third row of seats are heated and wide enough to seat three adults in comfort and there's lots of headroom too.
There's a panoramic glass sunroof fitted as standard and a second sunroof above the third row of seats.
The leather seats offer comfort and are available in a range of styles and colours and there's a larger touchscreen fitted as standard.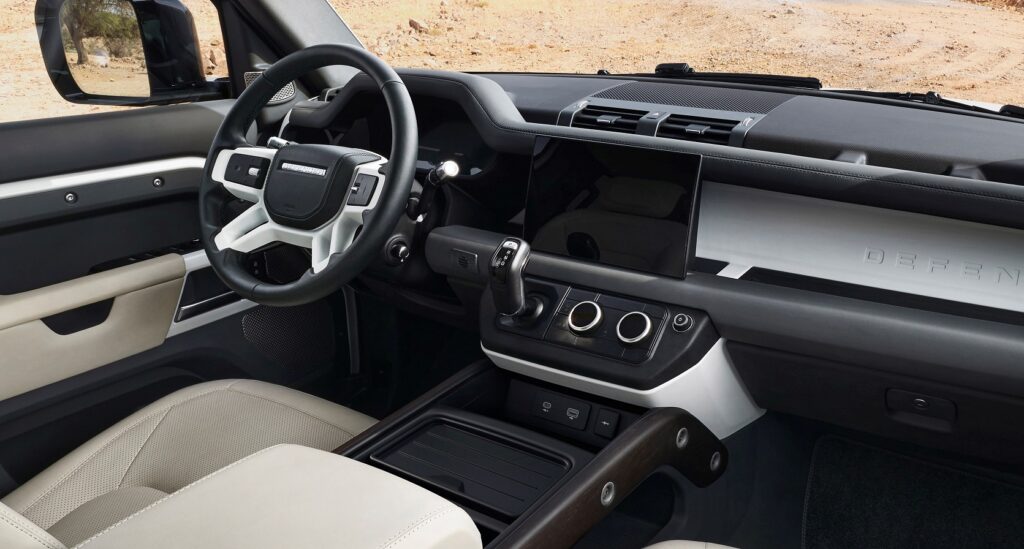 Control the Defender 130's core functions
The new touchscreen is used to control the Defender 130's core functions and offers fast functionality – there's also a simple menu structure which will make it easy-to-use, particularly when the vehicle is taken off-road.
The new infotainment system will also learn the driver's habits and adapt itself accordingly – even suggesting navigation advice when it recognises a regular commuting route
The satnav system also incorporates what3words, the global location platform, so drivers can reach any destination in the world by giving just three words.
While the new Land Rover Defender 130 car lease model is filling something of a niche, there's undoubtedly a demand for large, luxurious SUVs that can carry up to eight adults in comfort. The new vehicle is available now.