It's now in its third generation, and the new Range Rover Sport car lease range offers a luxury performance SUV that is packed with technology.
There's also a modern design and it retains the recognisable profile along with a completely new interior.
Range Rover has added an interpretation of its cockpit-like 'Command Driving Position' to deliver an excellent experience.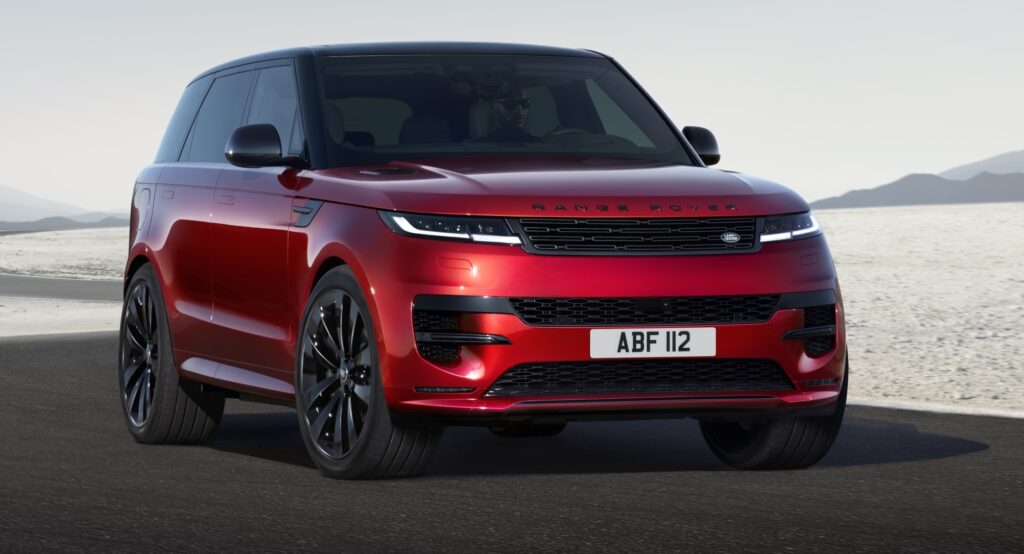 New Sport model will reach showrooms in September
The new Sport model will reach showrooms in September, and this is a larger vehicle, particularly in the wheelbase length and there are flush-fitting door handles.
Drivers also get efficient and powerful powertrains, including two electric hybrid plug-ins with six-cylinder petrol engines that have a pure-electric capability of 70 miles and CO2 emissions of just 18g/km.
Drivers also get the chance to lease the V8 Twin Turbo Sport that delivers 530 PS and will sprint from 0 to 62 mph in 4.3 seconds – with the car's dynamic launch system engaged.
Range Rover is also offering its mild-hybrid diesel and petrol Ingenium engines and from 2024, there will be pure-electric propulsion models available.
Body architecture delivers the dynamic and engaging drive
There's a new body architecture available to deliver the dynamic and engaging drive with a chassis control system that provides agility and responsiveness.
For those who want the ultimate in handling, there's a new Stormer Handling Pack available to go exploring off-road.
The pack includes all-wheel steering, Dynamic Response Pro, and an electronic active differential that features torque vectoring.
The Dynamic Response Pro is an interesting addition which features a 48-volt active roll control system that will deliver torque of 1,400Nm for each axle to boost driving confidence, cornering composure and body control.
Range Rover highlights that its new Sport with the all-wheel steering also delivers excellent manoeuvrability and agility when driven at low speeds.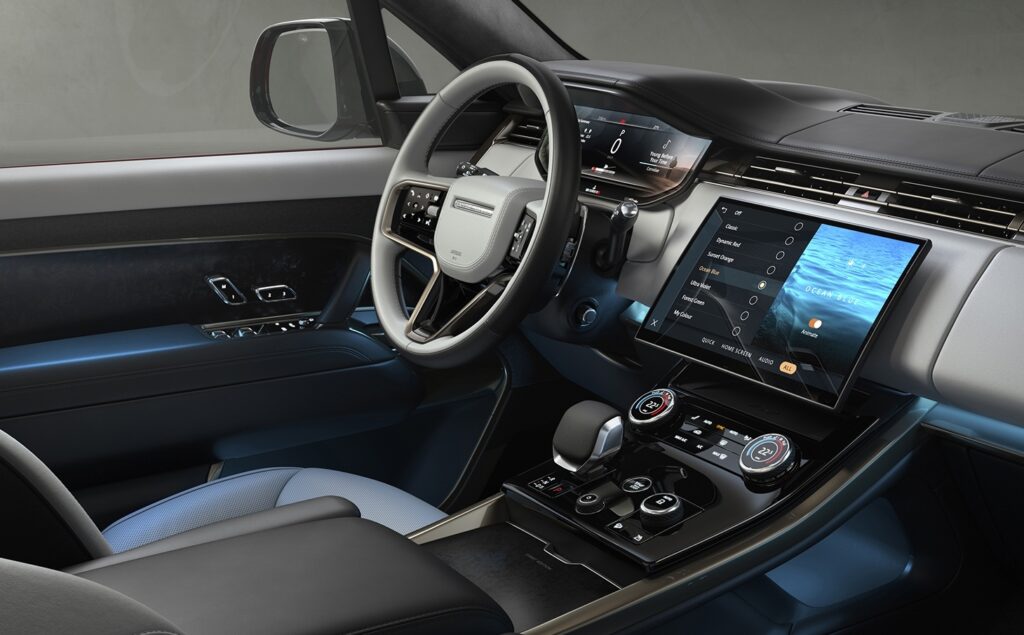 The contract hire Range Rover Sport
The ride for the contract hire Range Rover Sport is designed to be cosseted and that's down to the dynamic air suspension with switchable-volume air springs.
The system works by monitoring the road ahead and adjusting airbag pressures for comfort levels and dealing with corners at speed.
The new Sport features a high res 13.1-inch display in the centre of the dashboard for controlling the vehicle settings, media and satnav.
The new system will also personalise the onboard experience for drivers to become an intuitive personal assistant.
The new Range Rover Sport lease range is available to order now with a wide range of configuration options to make this an excellent and impressive luxurious SUV to enjoy.