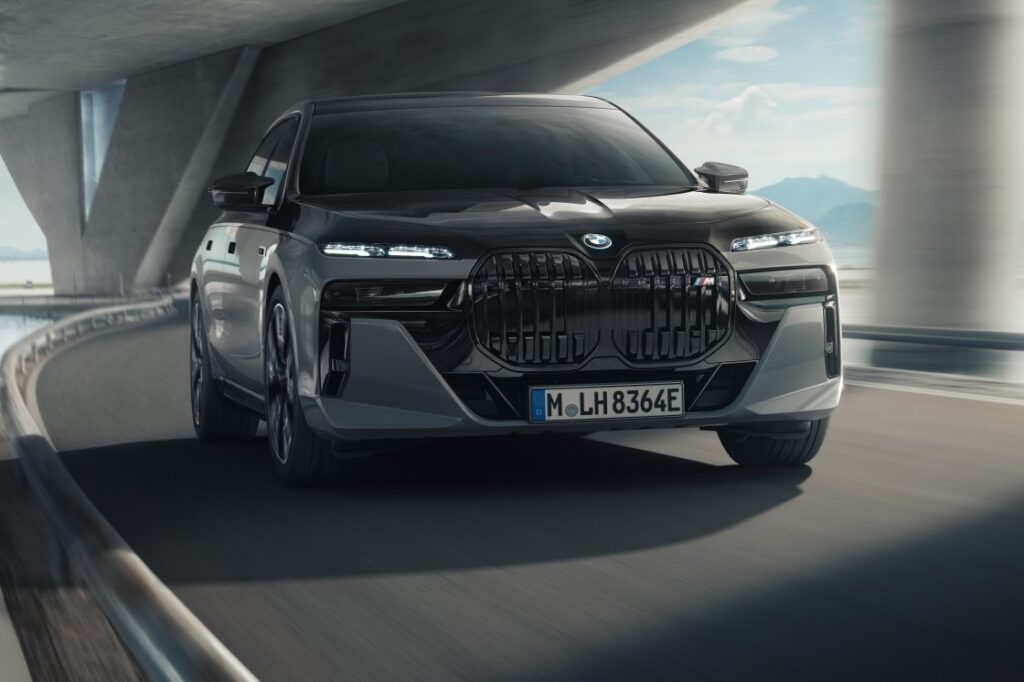 This is the impressive new BMW 7 Series car lease model and it's the firm's latest generation of their flagship saloon.
The carmaker says that with new levels of sustainability, electrification and digitalisation, it will help redefine the luxury car segment.
Indeed, the latest version is a big step forward from its predecessor to deliver long-distance driving comfort and an impressive digital experience. There's also an all-electric version, the i7, available.
The fresh exterior styling delivers the grace of a premium saloon and there's also a plug-in hybrid version available for the first time.
Contract hire BMW 7 Series
The hybrid versions of the contract hire BMW 7 Series include electric motors that are mated with six-cylinder petrol engines and intelligent all-wheel drive for the xDrive versions.
The M760e xDrive offers power of 571 hp and torque of 800 Nm and an electric range of 50 miles.
Its emissions make it an attractive choice for company car drivers of 25g/km.
The fuel economy is an impressive 256 mpg.
The entry-level model is the i7 xDrive60 and it offers power of 544 hp with torque of 745 Nm and its 0 to 62 mph sprint time is 4.7 seconds with a top speed of 149 mph. Its battery range is 388 miles with zero emissions.
Only available in long-wheelbase guise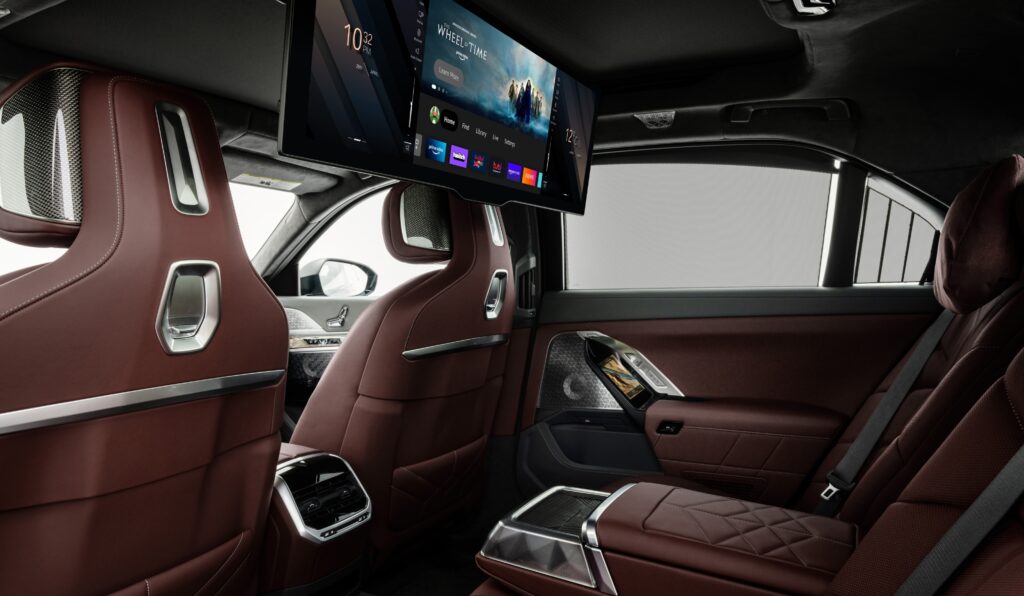 The new 7 Series is only available in long-wheelbase guise in either Excellence or M Sport specification.
More plug-in hybrids are set to follow early next year, and BMW says the new offering delivers a rewarding and cosseted driving experience.
The interior has a luxurious design and an impressive entertainment system.
There's a 31.3-inch 8K theatre screen along with a multi-sensory car experience for the infotainment system that utilises the firm's latest Operating System 8.
There's a new curved display and an interaction bar that illustrate the saloon's progressive character.
Contract hire 7 Series
BMW also highlights the impressive lounge-like atmosphere for those sitting in the rear seats of the excellent contract hire 7 Series.
The theatre screen features Amazon Fire TV that's already built-in and there's a top-end surround sound system to deliver an impressive in-car entertainment experience.
When not being used, the large screen folds into the ceiling and can be adjusted to be closer or further away from those sitting in the rear seats.
There's also an optional surround sound system that utilises an audio system with 36 speakers.
As a flagship model, the BMW 7 Series car leasing range is an excellent production vehicle that will impress drivers and passengers alike.