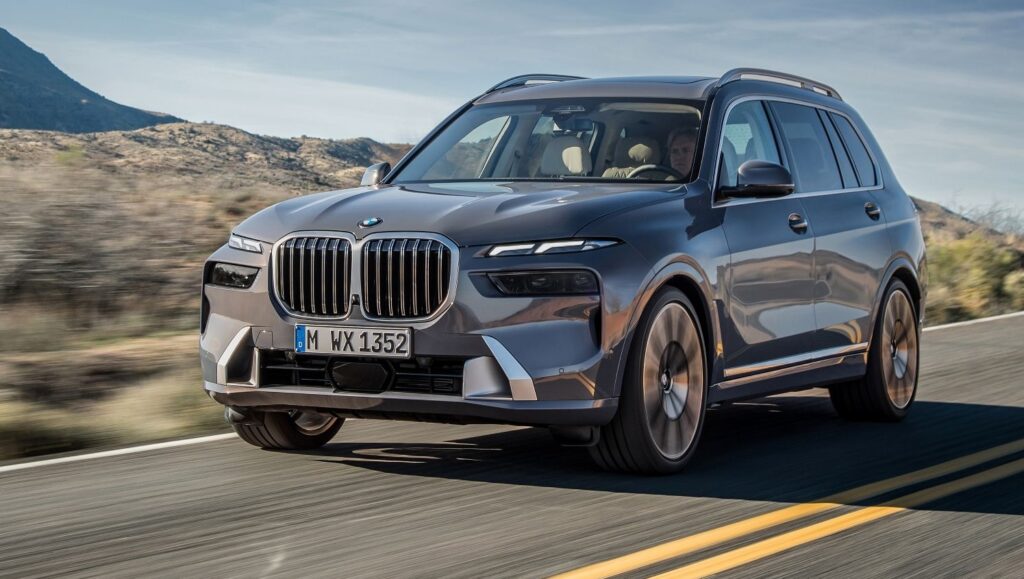 The latest addition to the luxury car segment is this impressive BMW X7 car lease model.
It showcases the firm's latest design language and offers alloy wheels of up to 23 inches – which is a first for the manufacturer.
BMW also promises that it offers enhanced standard equipment levels, improved driver assistance systems and for the first time, there's mild-hybrid technology available for all engines.
And there's plenty of space onboard.
Engines for the contract hire BMW X7
The engines for the contract hire BMW X7 include a brand-new 4.4-litre V8 petrol unit for the BMW X7 M60i xDrive.
There's also a new 3.0-litre petrol and diesel unit available too.
The M60i xDrive produces 530 hp and offers a 0 to 62 mph sprint time of 4.7 seconds, the xDrive40i offers 380 hp to cover the same distance in 5.8 seconds.
The xDrive40d delivers 340 hp and will complete the time in 6.1 seconds.
All models have a top speed of more than 150 mph with fuel economy ranging from 21 mpg to 38 mpg.
Emissions range from 200g/km for the diesel engine, and 303g/km for the M60i xDrive.
48V mild-hybrid technology has been added
This is also the first offering from BMW that sees 48V mild-hybrid technology being added to all of the engines to boost efficiency and power.
The electric motor generates torque of 20Nm and delivers up to 12 hp, depending on the situation the driver is in.
At very low speed, the mild hybrid offering will deliver purely electric driving and BMW has added an acoustic pedestrian protection sound system as a result.
There's also a new Steptronic Sport eight-speed transmission which is fitted as standard.
Rewarding contract hire SUV to drive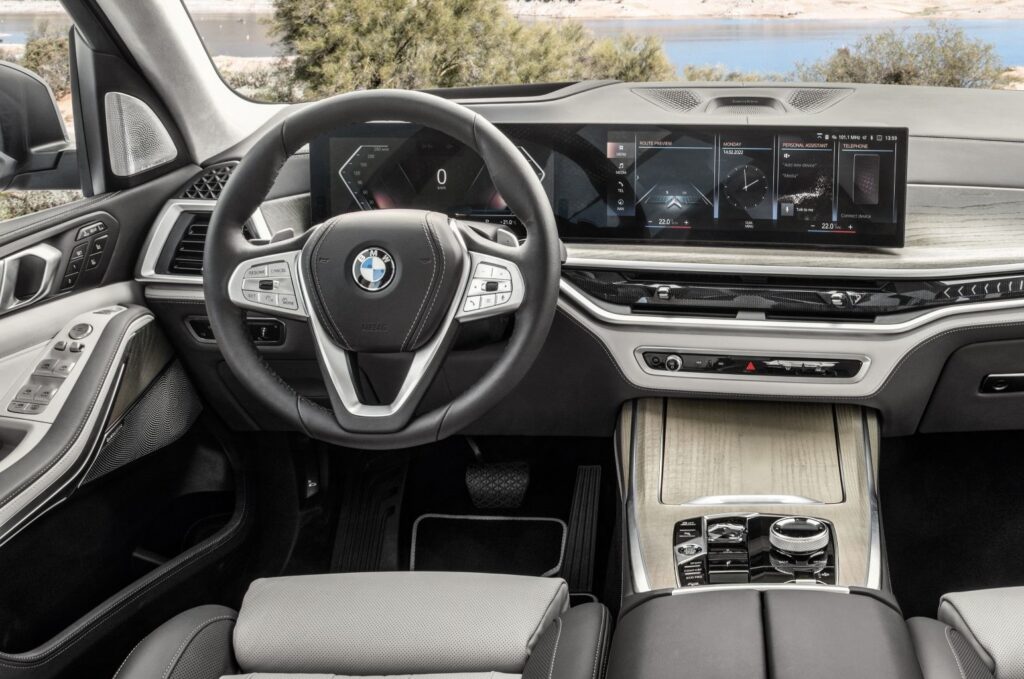 This will also be a comfortable and rewarding contract hire SUV to drive with an adaptive two-axle air suspension system with electronically controlled dampers fitted as standard.
The offering also boosts the handling dynamics and will respond to driving style and road surface conditions.
There are also the driving experience control modes to deliver either a more comfortable dampers setting, or a sporty offering to really enjoy what the car can deliver.
The interior has been well-designed with premium materials and with three rows of seats, there's lots of space.
BMW X7 cabin has a contemporary feel
The X7 cabin also has a contemporary feel down to the bold colour and seat surface combinations plus there's a sports leather steering wheel.
Drivers also get to enjoy a panoramic glass sunroof, ambient lighting and four-zone automatic climate control.
The BMW X7 car lease model is a well-designed and well-built vehicle for drivers to enjoy particularly if they want the space and high comfort levels for carrying up to seven people.