This is the impressive contract hire Vauxhall Grandland that offers lots of equipment, a digital cockpit and an impressive, bold design.
The new model has been significantly revamped when compared with the previous version and this is an elegant SUV.
There's also a raft of driver assistance technologies and an innovative infotainment system.
Among the new additions is the firm's fully digital 'Pure Panel' that utilises two widescreen displays.
Vauxhall Grandland car lease range
The Vauxhall Grandland car lease range's Pure Panel cockpit is also driver-oriented and intuitive to operate.
The panels feature the latest digital technology and will offer important information directly to the driver.
The two displays help to improve the ambience and there's a 10-inch central instrument touchscreen plus a 12-inch central display for the infotainment system.
Vauxhall's latest SUV also adds assistance systems and technology that is normally only found on premium cars.
This includes the firm's adaptive IntelliLux LED® Pixel Lights that incorporate 168 LED elements and come straight from the new Vauxhall Insignia.
New Grandland leasing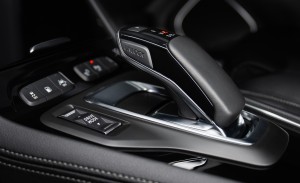 There's also a 'nightvision' system for the new Grandland leasing range that will detect animals and pedestrians in darkness at up to 100 metres away.
The system then alerts the driver about the potential object who then take evasive action.
The Grandland also adds semi-adaptive autonomous driving to keep the SUV in the middle of its lane and maintain a safe distance from the vehicle in front.
Vauxhall is offering its stylish Grandland as a plug-in hybrid version to underpin its commitment to offer a fully electric model range by 2024.
Equipment for the new Vauxhall Grandland
Safety equipment for the new Vauxhall Grandland includes lane departure warning, front collision warning that has automatic emergency braking, drowsiness detection, traffic sign recognition and cruise control.
The new model also features ergonomic active seats for the driver and front passenger to boost posture and comfort levels.
Opt for the leather seats and they will have ventilation and heating.
The new contract hire Vauxhall Grandland will be in our showrooms later this year and deliveries will begin soon afterwards. The specification and prices will be revealed by the carmaker nearer to that date.