The Vauxhall Insignia has been revamped for 2021 and is a car lease that is offering best in class fuel economy and CO2 emissions.
There's also, Vauxhall says, new engines that offer 18% better fuel consumption than the engines they have replaced.
There's also a new range-topper, the GSi, which has bespoke styling and improved tuning for the steering and suspension to deliver sharper handling.
The GSi's power will be delivered using a nine-speed automatic transmission that is smooth changing.
The contract hire Vauxhall Insignia
Engines for the contract hire Vauxhall Insignia include a 1.5-litre diesel engine that produces 122 PS and has emissions of 121g/km.
It is 50kilograms lighter than the previous four-cylinder offerings and the Insignia also comes with two 2.0-litre three-cylinder petrol units producing either 200 PS or 230 PS.
Vauxhall says that later this year, drivers will have the choice of a 2.0-litre four-cylinder diesel engine.
Fuel economy for the Insignia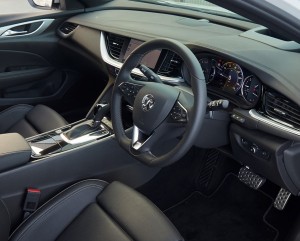 Fuel economy for the Insignia's petrol engines is around 38mpg, with emissions of 171g/km and torque of 350Nm.
The more powerful petrol engine returns slightly lower fuel economy with slightly higher emissions.
They do though feature cylinder deactivation, and they are the first Vauxhall engines to do so.
Fuel economy for the diesel engines is up to 62mpg and this unit is 10% lighter than the previous version.
As standard, there's a six-speed manual gearbox and the engine develops 300Nm for a rewarding drive and a top speed of 127mph.
The Insignia GSi features the turbocharged 2.0-litre petrol engine delivering 230 PS for a top speed of 147mph, and a 0 to 62 mph sprint time of seven seconds.
Insignia car lease has grown in popularity
However, the Insignia car lease has grown in popularity for its reliability and long list of equipment – and the latest model still delivers.
Safety features include lane keep assist, blind spot warning and there's adaptive cruise control with emergency braking.
Insignia drivers also get advanced park assist, traffic sign recognition and a head-up display.
There's also an eight-inch multimedia display for most models, or a seven-inch touchscreen.
The options list for the Insignia includes the firm's e-Call system which will contact the emergency services should the car be involved in an accident.
The Vauxhall Insignia car lease has become popular for offering a great car that is packed with equipment – and the latest model still has a lot to offer with great handling and a modern style.