The Volkswagen Arteon car lease range is now available with a plug-in hybrid alongside the diesel and petrol engine choices.
The Arteon eHybrid also becomes the range's most powerful engine output with the engine and electric motor delivering 218 PS.
The new unit is available across both of the Arteon's body styles and two trims.
The hybrid system consists of a 1.4-litre TSI petrol engine with an electric motor producing combining to produce torque 400Nm.
VW Arteon eHybrid car lease models
The 13kWh battery for the VW Arteon eHybrid car lease models help deliver an electric-only range of 39 miles.
The electric motor produces 115 PS and can be used to help power the car at speeds of up to 80 mph.
The 0 to 62mph sprint time for the VW Arteon is 7.8 seconds and its top speed is 138 mph.
There are more than 20 configurations of the Arteon split between the Shooting Brake and Fastback models.
Volkswagen Arteon eHybrid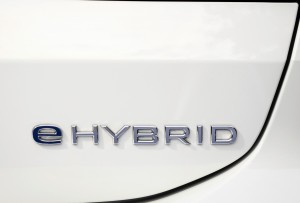 The Volkswagen Arteon eHybrid comes with climate control, adaptive cruise control, a digital instrument display and 'wireless connect'.
There's also an 8-inch Discover satnav system and LED headlights.
The models also feature alloy wheels, keyless entry, a rear-view camera and the firm's travel assist system which utilises lane-keeping assist and adaptive cruise control to keep the car and its occupants safe.
Some models also feature a sunroof, while others come with a panoramic sunroof.
There's also ambient lighting with 30 colours, and rear tinted glass.
Contract hire Arteon eHybrid
The new contract hire Arteon eHybrid will see the battery being charged using a domestic three-pin plug in five hours.
When using a quick charger, the battery charging time is 3.5 hours.
Prices start at £39,905 for the VW Arteon Elegance which has emissions of 26g/km.
The most expensive model is the Arteon eHybrid Shooting Brake which costs £41,485 with emissions of 32g/km.