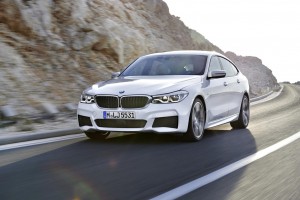 This is the excellent new BMW 6 Series Gran Turismo which will replace the firm's 5 Series Gran Turismo.
Along with cutting edge technology, drivers will also get to enjoy a dynamic new look and excellent levels of handling.
There's more headroom and a larger boot despite the new version being not as tall as the model it replaces but it is longer and sleeker.
BMW have also made it lighter and have improved aerodynamics to help boost its handling and performance.
BMW 6 Series Gran Turismo delivers great handling
Indeed, the BMW 6 Series Gran Turismo delivers great handling and grip and the lighter model sees emissions and fuel consumption improving by 15%.
There is also, as is usual with BMW, a long list of optional equipment including remote control parking and a Wi-Fi hotspot that will handle 10 devices.
Essentially, this sporting coupe will be unveiled at the Frankfurt motor show and then be available to buy in the UK from November.
Drivers will be offered a choice of three engines while two of the variants will have the firm's all-wheel drive system, xDrive.
The BMW 6 Series Gran Turismo was a game changer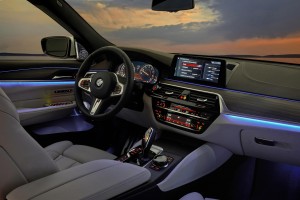 Indeed, the forerunner to the BMW 6 Series Gran Turismo was a game changer and delivered elegance and comfort and fortunately those attractive features of been retained.
There are some excellent engines available and all of them are mated as standard to the firm's seven-speed automatic transmission.
Of the powerplants, the 2.0 litre four-cylinder petrol unit delivers 258 bhp which will power the car from 0 to 62 mph in just 6.3 seconds.
The economy for this level of performance is 44 mpg with emissions of 148g/km.
Get this car personal contract hire
For those who like more performance, the 6 Series Gran Turismo comes with a 3.0 litre six-cylinder in-line petrol unit which delivers 340 bhp and will do the same sprint in 5.3 seconds. The fuel economy is around 35 mpg, however.
The interior is still impressive with a high resolution 10-inch infotainment system which features voice control and is operated hands-free.
There's also the option of gesture control and the firm's head-up display which is now 70% larger and will reflect all the relevant driving information onto the windscreen the driver needs.
Prices for the impressive BMW 6 Series Gran Turismo are expected to start at around £46,500.