The new Renault Captur has been officially unveiled and delivers a more assertive and bolder look that is similar to its larger sibling, the Kadjar.
However, buyers will find an interior that is more refined with luxurious touches and there's an impressive new flagship with the Signature S model.
The new car is also more connected than the model it replaces for smartphone connectivity.
Renault Captur has a range of new safety equipment
The new Renault Captur also has a range of new safety equipment added including hands-free parking, blind spot warning, front parking sensors (it already has rear sensors) as well as a fixed panoramic sunroof in some models.
There are also some styling tweaks to make it more similar to the Kadjar and there are three types of wheels available.
Buyers can also specify a new fixed glass sunroof which makes the cabin even brighter; the cabin itself has a refined look and feel with high quality plastics and sleek chrome used throughout.
The car also has new seats that aim to be more cosseting with a greater comfort and lateral support.
The Captur delivers enough to impress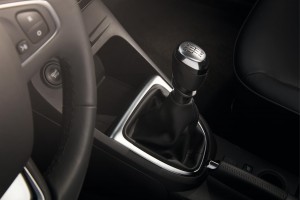 As the first model in Renault's crossover line-up, the Captur delivers enough to impress though the new Signature S really does deserve closer attention.
There are various external additions to make this new car standout including a range of colours with the interior consisting of heated leather seats, aluminium pedals and leather trimmed door panels.
Among the new technology that has been added is blind spot warning and a Bose audio system along with three multimedia systems and satnav.
Get this car on personal contract hire
Hopes are high that the model will continue its sales success; it was Europe's biggest selling urban crossover last year with more than 215,000 sales, and the new model with its distinctive style and advanced technologies will surely prove popular with buyers.
The new Captur goes on sale from this summer and will be available alongside the new Renault Koleos which is a larger crossover making its debut.