This is the all-new Vauxhall Insignia which will be reaching British showrooms next year and demand looks set to be high for a car that has been designed to make an impact in a competitive segment.
There's no doubt that the large coupe style has elegant lines with class leading aerodynamics and handling is helped with the fact it's 175 kg lighter than the version it will replace.
Drivers also have the option of a new eight speed automatic gearbox and there's also an all-wheel drive version that features torque vectoring to deliver impressive levels of handling.
New Vauxhall insignia has lots of new technology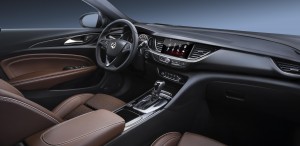 The new Vauxhall Insignia also has lots of new technology on board and some models have an extended OnStar service which is a concierge facility so drivers could book a hotel while sat behind the wheel of the car.
It is going to be known as the Vauxhall Insignia Grand Sport and will be officially unveiled at the Geneva motor show next March.
It will also be filling some very large shoes; the current model won the 2009 European car of the year and last year alone shifted more than 30,000 units in the UK.
Vauxhall insignia is built on completely new vehicle architecture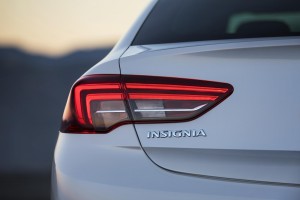 However, the new generation of the Vauxhall Insignia is built on completely new vehicle architecture with more space in the cabin and an improved road stance.
Among the new additions is intelligent LCD matrix lighting, head-up display, lane keeping assist and more comfortable seats.
There's also front and rear seat heating as well as a heated windscreen and Vauxhall has fitted an active aluminium bonnet which will help boost pedestrian protection.
Get this car on personal contract hire
After its official launch, the insignia Grand Sport will have a range of gearboxes and turbocharged engines to choose from as well as the new efficient eight speed automatic gearbox.
The car also features an improved FlexRide chassis with better handling and some Insignias will come with the option of various driving modes depending on the driver's needs and circumstances.
There's no indication of prices or of spec levels yet but there's going to be a lot of equipment on each of them and demand will be high for what is an impressive looking car and the Vauxhall Insignia will undoubtedly be a popular choice with UK drivers once again.