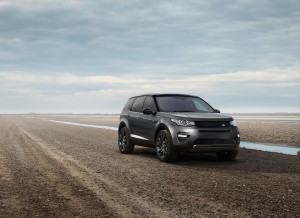 The Land Rover Discovery Sport has had a refresh with some exterior styling tweaks and a new infotainment system as well as a new system which can help owners locate missing belongings.
The updated model is on sale now priced from £31,095 and its smart Bluetooth tracking device is set to be a world's first.
Disco Sport is a 'car that never forgets'
The firm says its Disco Sport is a 'car that never forgets' and will prompt owners to remember missing bags or forgotten wallets as they rush off to work or to drop the children off at school.
The system works by using Tile tags which are Bluetooth trackers attached to important belongings which can then be tracked using smart phone technology.
Land Rover Discovery Sport's new app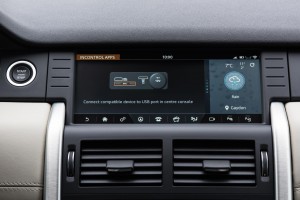 Apparently, we spend around 15 minutes a day looking for lost items and now the Land Rover Discovery Sport's new app will make this a thing of the past since when owners touch the touchscreen, the system will alert them if the tags are not detected within the cabin and will then give directions to where they are located.
The Discovery Sport's refresh also introduces a new Graphite Pack which adds side vents, bonnet script and new grille colour and mirror caps as well as a grey contrast roof.
There's also a new infotainment system thanks to a larger 10.2inch touchscreen which looks and acts like a smartphone's display so users can pinch and swipe as they would do normally.
Get this car on personal contract hire
Other additions include improved safety systems including a driver alert which will sound an alert if drowsiness is detected and an intelligent speed limiter to help the vehicle remain within speed limits – the system works by recognising traffic signs to calculate the current travelling speed limit.
There's also lane keep assist which uses a system to detect road markings and if the driver veers out of his or her lane without indicating, the vehicle will counter-steer gently to ensure the Disco Sport is not leaving its lane unintentionally.