Commenting on this success, First Vehicle Leasing™ principal Andy Bell said "These awards are welcome recognition of the hard work and focus on customer care that have long been at the core of our company. We're delighted to have won the Highest Network Stock Sales award, demonstrating continued growth as the premier UK Car Leasing company."
The second award was for 'Platinum Franchisee 2014' - the third year of achieving this status as a premier franchisee of Network, a Leaseplan brand.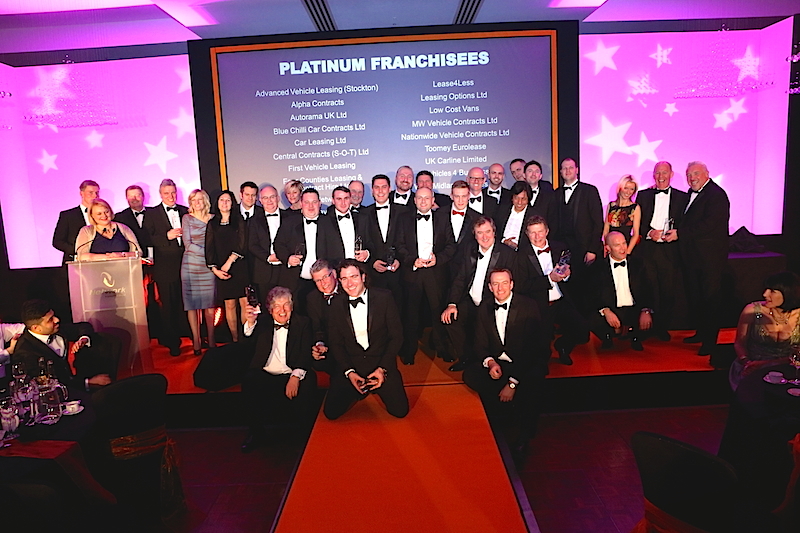 Andy Watson, Business Development Manager at FVL with other award winners
Andy Bell added "I am very pleased that our status has been confirmed once again as a Platinum Franchisee for 2014. It's a testament to the strength of our team, and it's fantastic to be recognised in this way once again by Network. Our growth in 2014, supported by our investment in new team members and the performance of our new web site, blog, and social media activity, has already exceeded our expectations, with record figures for web traffic, enquiries and sales in both January and February of this year. We continue to invest in our people, systems and service, and both our customers and our peers are recognising this.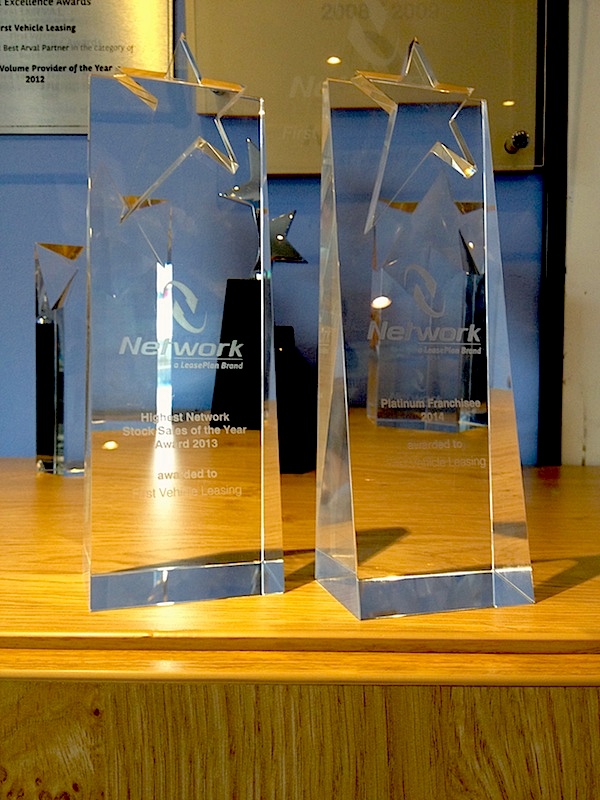 Two new awards in the trophy cabinet at First Vehicle Leasing™