FVL - Car Lease Company - Driven By Service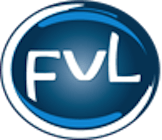 Based in Glasgow, Scotland, First Vehicle Leasing has been completely committed to creating the best car leasing solutions and the best service experience for our business and private customers since 1999.
First Vehicle Leasing Treating Customers Fairly Policy Statement
At First Vehicle Leasing we pride ourselves on being able to help our customers find the best possible lease option for their circumstances.
Our aim is best set out in our mission statement:
Working together to ensure we meet our customers' expectations
Treating customers as we like to be treated ourselves
These words reflect the culture and philosophy that is central to our activity. We recognise, however, that to fulfil this objective we must:
Invest in the training and development of our staff to ensure they are competent and focused on the importance of treating every customer fairly
Monitor calls and activities to ensure that each car leasing enquiry is treated consistently and that any advice given is in the customers' best interests
Continually assess the services we provide to ensure we can meet changing requirements
Provide documentation to clearly and unambiguously explain how our contract hire
agreements work
Empower our staff to ensure any concerns raised by a customer are immediately addressed
We constantly monitor our ability to achieve these standards through:
Regular written assessments of individual performance Benchmarking performance against quality standards
Internal and external audits
Customer satisfaction surveys
FVL customers enjoy the best of service from a staff that is trained and committed to caring for customers at every stage of their journey with FVL. We are expert in all aspects of vehicle leasing and contract hire. We understand the needs of our business customers and personal car leasing customers, wherever they are in the UK.
We will support your choice of vehicle, arrange the best finance, organise vehicle servicing and, as your contract draws to a close, we'll be in touch to help you to make another great motoring choice.
Corporate fleet managers and personal leasing customers benefit from our influence with the UK's largest finance houses. Because FVL offers the most competitive car finance rates in the market, our customers get more motoring for their money.
FVL are leasing broker members of BVRLA, are a franchisee of Network, and are authorised associates of Lex and Arval.
As an FVL customer, you will also benefit from the strength of the relationships we enjoy with vehicle manufacturers. We also have instant access to 12 different finance company quotation systems, in addition to being able to utilise the manufacturers' own systems where appropriate.
First Vehicle Leasing is authorised and regulated by the Financial Conduct Authority. Firm Reference Number 517836. Not all types of business we undertake is authorised and regulated by the Financial Conduct Authority. Failure to maintain payments may result in the vehicle being withdrawn. First Vehicle Leasing work with a panel of carefully selected lenders. V.A.T. Registration Number: 724297033 | Data Protection Registration Number: Z7592826
First Vehicle Leasing (UK). First for a Reason.
Everyone at First Vehicle Leasing understands that our competitive strength is built on our customers' satisfaction and loyalty. That's why we're driven by service. That's why we're First.
Want a personalised car leasing solution? Call one of our experienced advisors now on 0800 298 2030 (UK only).
First Vehicle Leasing
2 Baillieston Road, Baillieston
Glasgow
G32 0QF
Scotland
We have partnered with Enterprise Rent-a-Car to offer discounts on short term hire vehicles.


Click here to save on hire vehicles.