Contract Hire Car Deals for Business & Personal Use
The best personal and business contract hire car leasing deals in the UK
Whether you represent a company looking to get a fleet of cars on the road for business use, or an individual looking to get a car for your personal use... Look no further!
If you would like to know how much you can save with a personal or business lease hire agreement, then get in touch now for a no obligation quote. We have a team of helpful advisors who can answer all of your questions and will be glad to put together a deal that suits you and your needs for a car.
Finance a new Business or personal car with contract hire lease hire deals
Contract Hire is a cost-effective way of getting behind the wheel of a new car. And getting the best, personalised deal in the UK from First Vehicle Leasing will make it just that little bit more cost effective! By using contract car hire, you can be assured of getting behind the wheel of a great new car – and you will probably find you can either afford a better car, or one with a higher specification level than you could afford if you were buying the vehicle outright. Take a look at the amazing difference in monthly payment prices between leasing and buying a car illustrated here.
Why choose personal or company contract hire?
One of the key benefits of contract hire and lease hire is that it allows you to minimise the effects of depreciation that you would suffer if you bought a car. Your contract hire car monthly payments are calculated by taking the value of the car as new and subtracting its residual value at the end of your leasing agreement. The difference between these two amounts is then divided by the number of months your agreement is due to run to give you a monthly figure. Whether for personal or business use, we know that the monthly payment is the bottom line when it comes to working out your maonthly finances. We negotiate the best deals available in the UK with both manufacturers and financial institutions to ensure that all-important monthly figure will be as low as it can be!
Some of the benefits of a contract hire car:
Getting a brand new lease car means that you will benefit from the huge fuel savings made possible by the latest technology, as UK fuel prices soar.
Leasing means you can drive a better car than if you were buying, with lower monthly payments.
Our cheap maintenance options mean that your lease car will be infinitely more reliable and you won't have any nasty surprises.
By having a lease hire deal you will not be owning the car outright but will, instead, lease it from us for a fixed monthly payment.
At the end of your contract period, you return the car to us; you never actually own the car, so you don't have to worry about selling it.
How does personal contract hire / lease hire work?
Fixed monthly payments make your finances simpler!
For example, if a car was worth £10,000 when bought new, and estimated to be worth £6,400 after three years, and taking into account your mileage, the difference would be £3,600. This would then be divided by 36 (the number of months you've agreed to lease it for) to give you a monthly payment of £100. There are many advantages to contract hire and lease hire for business or personal use. The advantages include knowing exactly how much you will be paying each month under your agreement and you could include a maintenance package to bring peace of mind that should anything go wrong with your contract hire car, then First Vehicle Leasing will take care of it. For companies this means a much smaller initial payment and monthly costs that are easy to finance. Using contract hire and leasing to run a car also means that you won't be faced with the hassle of selling it at the end of the agreement and you will not be troubled by the amount of depreciation.
Contract hire, most simply put, is an affordable way to get a new car on the road.
Why choose First Vehicle Leasing?
First Vehicle Leasing is the UK leader in contract hire / lease hire cars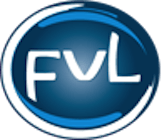 The contract (or lease) hire of cars is growing in popularity in the UK, with companies and individuals alike, because it's a great way to get behind the wheel of a new car at a reasonable cost. And First Vehicle Leasing™ is a market leader because we offer the best car contract hire deals available with each contract being individually negotiated and set up depending on the client's needs with the agreement lasting two, three or four years.
Established in 1999, here at First Vehicle Leasing™ we really ARE the UK leaders, and are proud to serve a growing number of satisfied customers.
If you have any questions about contract hire and leasing in the UK, then please feel free to ask our expert team for help: call us free (UK only) on
0800 298 2030
Or get your online contract hire car leasing quote here and now.